B.Baasandorj: Best NBFI in Mongolia by "Global Banking&Finance review"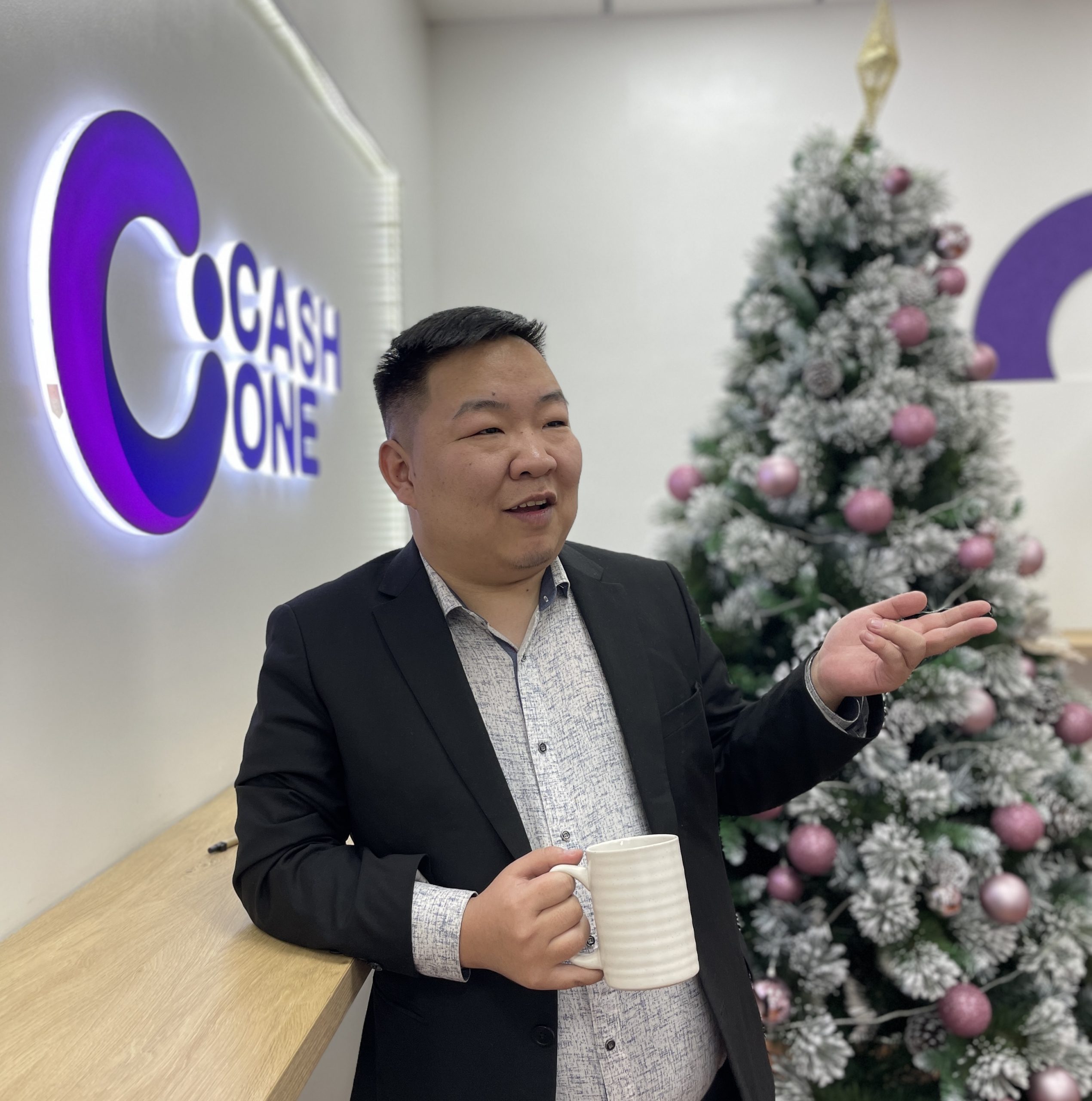 -Greetings, please give us a little introduction about yourself.
-Hello, my name is Baasandorj Batjargal. I graduated from the National University of Mongolia with a degree in "Finance and Economics." I have been in charge of the CashOne project at "Gobi Finance NBFI" LLC, Since 2019.
–Let's discuss the changes and progress in developing the NBFI sector in the financial market sector.
–As digital technologies impact society and customers become increasingly technology-savvy, they can quickly draw on ubiquitous, readily available information. As a result, customers are more informed, demand higher transparency related to products and services, and shift their expectations towards more diverse yet personalized offerings. This development is a significant driver of fintech success and explains why Fintech can potentially disrupt the entire financial services industry. As for Mongolia, it has been some time since technology-based products and services entered the market. 
Along with the times, artificial intelligence, consumer credit rating/scoring, simplified payment systems, tools, service applications, virtual asset services, and access to capital and cryptocurrency are being introduced to the market. I am continuously inspired by the fact that our industry keeps pace with global development and progress.
–Recently, Fintech is fast becoming a global phenomenon. Do you have any thoughts to share on this?
-I see Fintech as our future. Big companies are entering financial services based on their capabilities and infrastructure. Companies like Microsoft, Apple, and Google are entering the financial sector based on their technology system. And e-commerce companies like Amazon and Alibaba are taking over the financial industry, using customer data to better manage customer credit risk and working capital. Furthermore, examples of digital banks or Neo-banks with hundreds of millions of clients, such as WeBank, Latin America's Nubank, and Britain's Revolut, among the world's largest fintech companies, can be great examples.
As for Mongolia, banking and financial institutions as well as large domestic companies, have started moving to this sector. Fintech loan applications like ours compete with digital assets and financial services and continue to develop the digital banking and financial sector. We are happy to provide easy and optimal solutions to our customers.
As this fintech transition continues, the technology-based services of Mongolian financial institutions will eventually reach the next level. Expanding the scope of providing financial products and services to consumers at a lower cost will be essential.
–What is the future of the fintech industry in Mongolia? What do you think about our country compared to other countries?
–In today's global world, Southeast Asia is one of the fastest-growing fintech markets in the world. According to researchers, the SEA market's growth will exceed that of the United States, Great Britain, and China. In particular, the Singaporean state-owned international investment company, "Temasek," has made it very clear. The study shows that Temasek's US$500 billion investment targets Asia and other developing Asian economies. Of course, Mongolia is relatively small in terms of population and economic indicators, but we are on equal footing with future growth and development.
According to a survey from 2022, about 70 percent of the total population, 2.2 million people, use the internet. Most of these people are our future generation, children, and youth. According to a study released by the Communications Regulatory Commission of Mongolia in 2020, the number of smartphones in use has surpassed the total number of populations. It shows that smartphone usage is significantly high. In addition, Financial Regulatory Committee reports that the total number of customers in the NBFI sector had increased to 4.5 million in 2022, which is a threefold increase from the same number in 2017 when the technology-based financial products and services started to enter the market.
For example, nowadays, most consumers in our country no longer go to the bank to handle their financial needs such as loans, payments, bills, etc… Instead, they can easily take care of these on their mobile phones from anywhere. This shows that the fintech sector has already gathered widespread usage in our country and will only advance from here.
–The prevailing tendency has been about technological advancements in all types of industries. The financial sector is already one of the primary adapters. Could you mention more about the products and services carried out and implemented by "Gobi Finance NBFI" LLC?
–Our "Gobi Finance NBFI" LLC has been continuously operating for over ten years and has been intensively introducing technology and fintech development in recent years. In terms of fintech services, our in-house developed mobile-based lending and financial services app, CashOne, has been operating successfully for over three years. Currently, we are working to introduce our customer's new services, such as savings, digital payments, and money remittance.
–Please tell us more about your company and its background.
–"Gobi Finance NBFI" LLC is a financial organization with foreign and domestic shareholders with extensive experience in the financial sector and a talented young team. There are more than 530 NBFIs currently operating in Mongolia. Out of these institutions, only a few NBFIs have met the requirements of international development finance institutions and attracted long-term financing.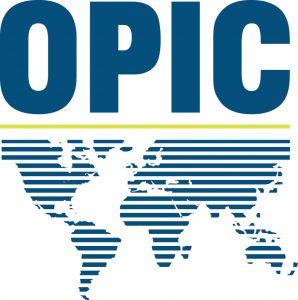 As for our company, in 2019, we were the only NBFI that met the high requirements of the "Overseas Private Investment Corporation" and "OPIC," United States government agency, and received long-term funding. Besides our company, only two commercial banks, "Golomt Bank" and "Khas Bank," which are both 2 of the four major systemic banks in the banking sector, were able to receive financing from this organization.
In 2022, our organization was awarded the best SME Finance Company and the Best Financial Institution for Empowering Women in Business in Mongolia in the Non-Banking Financial Institutions sector by the British "GLOBAL BANKING & FINANCE REVIEW" magazine. This prestigious selection recognizes organizations with innovation, achievement, strategy, and progressive and inspirational developments. This award recognizes financial companies of all types with expertise, excellence, and public trust in the Global Financial community.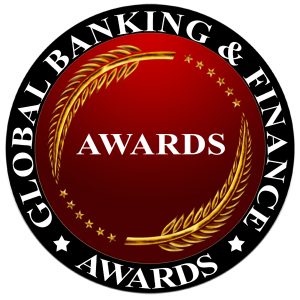 In addition, one of our advantages is that we have formed a team of skilled personnel who have been educated in the best universities in Mongolia and abroad and have worked at global financial institutions and we have our in-house IT team who has experience from Mongolia and abroad.
–What is the CashOne app?
–Our CashOne is the 6th application that has successfully introduced fintech services to the domestic market. It is currently a successfully operating credit platform with more than 100,000 registered users and 12,000 regular customers. In 2019, we first introduced our application to our customers for short-term loan products of 7-30 days designed for all types of smartphones. The same year, digital leasing loans for purchases were introduced in cooperation with the local chain stores. So far, we have successfully introduced the "wallet" service that makes it easier to pay and transfer money to other users, and we have already cooperated with the popular QPay system. Essentially, these services lay the foundation for our future goals.
–What documents are required to receive a loan through the CashOne application?
–First, a user must be a citizen of Mongolia who has reached the age of 18. To get a loan through the CashOne application, the user must confirm their source of income and fill out the personal information accurately. It should be noted that the consumer's credit limit available by the financial institution should be, at most, the borrower's debt and income ratio approved by the regulators.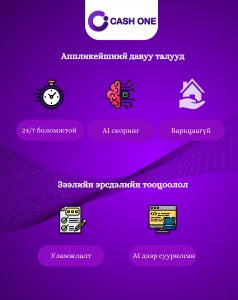 –What is the main significant advantage that sets your app apart from other loan apps?
–One of our main advantages is that a customer's source of income proof is not limited by the SSI (Social Security Insurance), which is quite common in Mongolia. Instead, a customer can provide evidence of payments and income through their bank statements. The reason is that people have various sources of income, and some may not pay SSI in Mongolia. And we cannot simply exclude these types of customers. In short, our approach is constructive that we have introduced not only the traditional financial credit risk evaluation but also other auxiliary credit risk evaluation. Thus, our technology team has developed our system to provide credit scoring to prospective customers. Now we have a scoring system to determine credit limits with the help of artificial intelligence according to international standards.
–How does your scoring system work?
–Of course, all organizations in our industry have introduced their scoring system services since, in Mongolia, there is no industry-wide accepted credit rating or scoring system among the financial institutions. The CashOne scoring system determines a customer's credit rating based on additional data, such as mobile phone usage trends, in addition to the customer's traditional financial data, with the help of artificial intelligence-based computational algorithms. This makes our scoring system in aligning with an internationally standardized and accepted method.
–How many days do you provide loans?
–The CashOne application provides loans with terms ranging from 60 to 180 days, with the option to extend the loan. We plan to offer our customers 120-day and 180-day loan products in the upcoming months.
–Can I increase my loan capacity?
–Yes, it is possible. If you take a loan from CashOne and pay off the loan in full on time, the following loan amount will increase, and the interest rate will decrease.
–What are the short and long-term goals of the CashOne app?
–We will continue to extend our operation and loan portfolios by introducing new products. We will continue to define the distinguishing features of our organization and work to advance our loan conditions and attract outside funding while keeping risks at a minimum level, learning from the experience of international and domestic non-bank financial institutions. We are working to create a digital neo-bank with comprehensive financial services. Available for our customers so that our services are more accessible and applicable to our customers.
For example, Shortly, we are working on developing money remittance, trust, and saving services. Furthermore, we planned to integrate services like online shopping, all-in-one-stop innovative payment services, and blockchain services that recently continued to gain momentum. At times like when traditional banking and the financial sector are turning into digital form, we are willing to become international digital banks.