B.Khos-Erdene: We are aiming to become a global technology company that inspires Mongolians and the world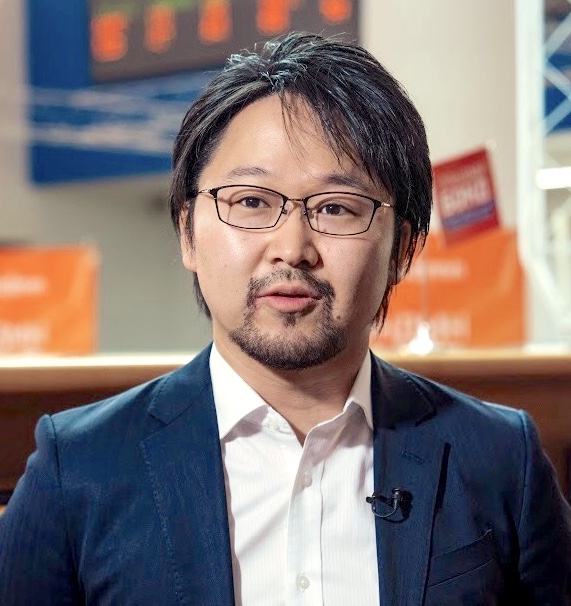 Mongolian Economy magazine spoke with B.Khos-Erdene, CEO of AND Global, about investment, global partnership and the company's vision.
-AND Global signed a global strategic partnership with Marubeni Corporation. In the context of the partnership, how are you going to cooperate with Marubeni Corporation?
-Generally speaking, a global strategic partnership allows the participating parties to complement each other on a strategic level. AND Global is not only a fintech company but also a "techfin" company. In short, "techfin" is a business model where a firm delivers fintech technology and the related know-how on the basis of their existing business and technological solutions. All the technology behind our apps such as lendpinoy, LendMN and SuperUp were developed by our in-house team. We develop and deliver financial products and tech solutions that we want to distribute around the world together with Marubeni Corporation. That is the underlying reason for entering into a strategic partnership with Marubeni.
Through this partnership, we plan to cooperate in expanding our operations in the Philippines, a market that carries strategic importance for both companies. In addition, we plan to develop and expand the current digital ecosystem in Mongolia. Lastly, we want to put our joint efforts into research and development in order to create cutting-edge technological solutions for customers all over the world.
-Is the scope of the cooperation in research and development restricted to financial technology?
-Not quite so. Even though our partnership is mainly focused on fintech technology, we are eager to integrate and develop all kinds of technological solutions that could take us to the next level. For instance, as a technology company, AND Global is looking into 5G and IoT (Internet of Things) projects which are beginning to be integrated with fintech.
As an example of such integrations, Samsung recently unveiled its smart refrigerator that enables you to create shopping lists, add items directly to your cart and pay using electronic wallets.
-How do you utilize machine learning?
-Machine learning, in brief, provides systems the ability to learn and improve from experience without human assistance.
At LendMN, the loan approval process and decision are not made by our staff, or so to speak by humans, but by machine learning.
It predicts the loan eligibility based on the customer's behavior, information and credit history, whereas traditionally it is done by humans who can be prone to all sorts of biases and errors.
-Machine learning is used for loan approval. How else do you use machine learning?
-We also utilize machine learning to verify the identity of our customers, or what is known in the industry as KYC (Know Your Customer), by using face recognition. To sign up to LendMN and SuperUp, a customer is verified by face recognition. The same technology is also used for our app in the Philippines, "lendpinoy", where there is no singular national identity card and Filipinos carry several types of identity documentation. So you could say that we have effective use of machine learning in customer identity verification and fraud detection.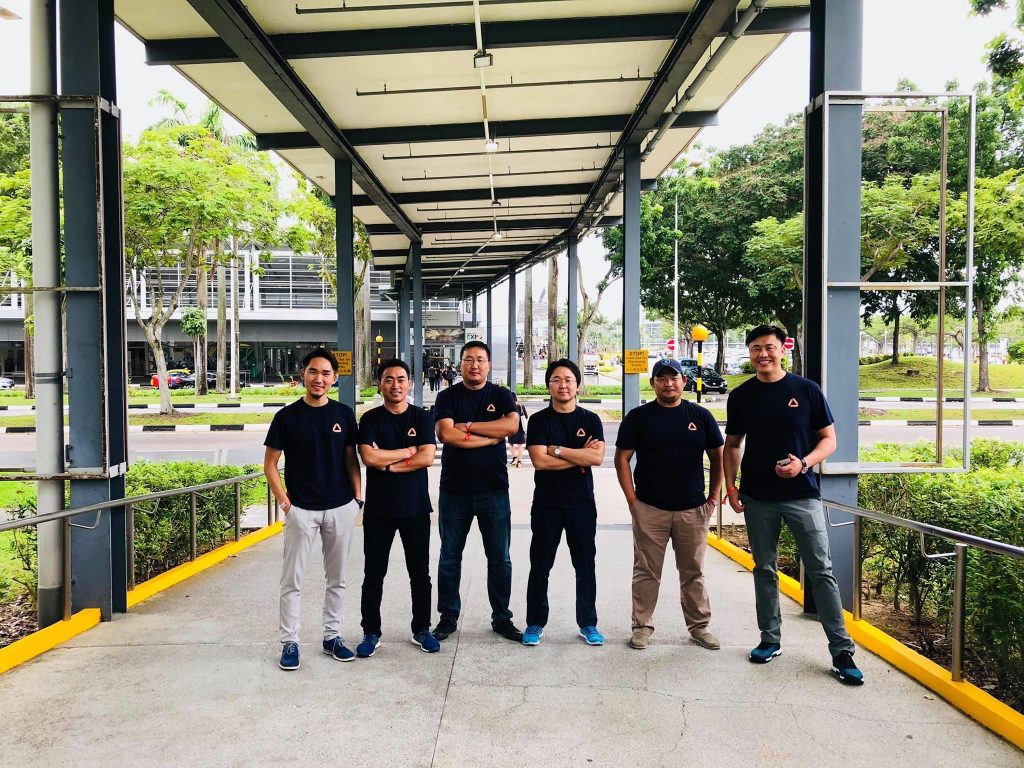 -Could you tell us about your operations in the Philippines? How does lendpinoy differ from LendMN?
-Although there aren't any significant functional differences between LendMN and lendpinoy, we strongly believe that customized approaches and strategies should be implemented in each country. The two countries have their own unique culture, user habit, tradition, value and business ethics.
I would like to highlight a couple of things about our operations in the Philippines. First on is our cooperation with the local company in charge of the international convenience store chain 7-Eleven in the Philippines. The 7-Eleven stores in the Philippines use a wallet app called CLiQQ, enabling the purchase of goods with credit. Through this partnership, lendpinoy offers wallet credits to 7-Eleven customers, which makes us the second company to do so in the Philippines. In addition, our subsidiary in the Philippines entered an agreement with a leading provider of cashless transportation payments to allow Filipinos to load their transportation payment cards, called "beep", using credit issued by us. For those who might not know, "beep" is a transportation payment card similar to U money in Mongolia.
-Can LendMN's users make payments with their wallet credits?
-All users of LendMN as well as SuperUp are able to make payments using our apps. Especially with SuperUp, where the app functions as a digital wallet, users can make payments at our partner merchants, make direct payments to the bank account of their choosing, and even utilize a buy-now-pay-later service we call "SupPay" on our e-commerce platform called Banana Mall.
-How long has it been since you entered the Philippines market? Have you entered or planning to enter other markets as well?
-It has been two years since we entered the Philippines market. Previously, we looked into entering the Myanmar and Cambodia markets but decided not to pursue it further. Our main takeaway from exploring opportunities to enter global markets was that it is challenging to enter foreign markets without a strong local partner as it requires a tremendous amount of human resources, capital, effort and time. So we decided to focus our efforts on delivering a wide range of technologies in markets that are seeking to utilize fintech solutions. In other words, we want to offer FaaS (Fintech as a Service) to the global market. Under the FaaS model, our clients can pay as they go, which means customers are charged based on their usage and can be a cost-effective solution for many.
Having said that, if we have the right partner, we are eager to enter other markets in the future.
-You have secured a strategic equity investment of USD 10.3 million from Marubeni Corporation and Techstars. How long did it take to secure this investment? What role did you play in that?
-We connected with Marubeni Corporation about two years ago and had kept the line of communication since. It has really helped us to learn more about each other. The due diligence process, a thorough examination and evaluation of our company, took approximately a half year before both parties concluded to sign an investment agreement. Interestingly, due to the pandemic, we signed the agreement via a video conference, which was quite an unusual experience for us.
In the process, I was mainly responsible for building and maintaining a relationship with Marubeni Corporation and negotiating the investment agreement together with our professional team. Also, I would like to point out that our team successfully secured these investments owing to all our employees who have been putting their heart and soul into this company.
-Why do you think Marubeni chose AND Global instead of fintech companies in Japan?
-I would say that there are various factors that led Marubeni to select us as their strategic partner. No doubt that there are many companies, incorporated in Japan, specializing in one of the fintech areas. However, not that many offer comprehensive fintech solutions with the related business know-how and have an ambitious goal to become a global company. Moreover, AND Global has a team with diverse backgrounds working towards a common goal including people who graduated and experienced professional work in Japan, which might have made it relatively easy to communicate with and understand each other. Another important factor was the fact that we do not only deliver technological solutions but also deploy and test our technology in Mongolia ourselves. In other words, we are the suppliers and users of our own technology, increasing the value of what we offer.
-You mentioned that you plan to partner with other companies. What kind of companies are your potential partners?
-As a matter of fact, we are currently having talks with a startup in Singapore. In essence, we seek to partner with companies that are interested in building new technologies, new business models and new services. Innovation is a crucial part of our business. We want to integrate technology and business to create continuous innovation, so we look for partners who share those values.
-How would you evaluate opportunities to raise startup funding in Mongolia?
-It depends on the type of investment. Do you want to issue stocks or borrow money? I think you have several options to raise debt funding. In terms of equity funding, I believe that Mongolian businesses are becoming more and more interested in investing in startups. When we started LendMN, there wasn't a large community of startups or investors in Mongolia, but I'm glad to see there are more and more corporate ventures in Mongolia.
-Many startups want to secure investments from investors outside Mongolia but have no idea where to go? Do you have any advice on how to find the right investor?
-First of all, there are no proven theories or practices to it. But, it's a given that your business and what you want to do should have some attractiveness to the investors. Not only monetary, but also other aspects such as functional benefit, reputation, and other networking effects could increase their attractiveness.
Secondly, it really depends on the current stage of your business. Generally, if your business is in its early stages, like the angel stage, you would approach individual investors whereas if your business is a seed or Series A stage, you could talk with VCs and other institutional investors.
The one thing that I would like to stress here is that choosing the right investor/partner is very crucial for your future growth. In our case, although we have had opportunities to get investments from various investors and VC firms, we did not pursue them because we knew that we need a partner who believes in our vision and strategically aligned.
-What investors look for before investing in startups?
-On top of your business potential and value creation, investors look at the founder, the team and their vision. Most importantly, investors want to know whether an entrepreneur and his or her team can deliver or not, whether they have a competent team and whether they have a competitive advantage in their market.
-As you mentioned earlier you went through numerous investors and potential partners, but you did not give up. What made you keep moving forward?
-AND Global was started with the aim to contribute to Mongolia and its society. We do not want the world to see Mongolia only through sumo wrestlers or merely as a nomadic country. AND Global has the vision to become a global technology company that motivates and inspires people in Mongolia to achieve global scale success if we are united towards a common goal.
This vision carries great value to our company and makes me and our team move forward regardless of any setbacks and failures.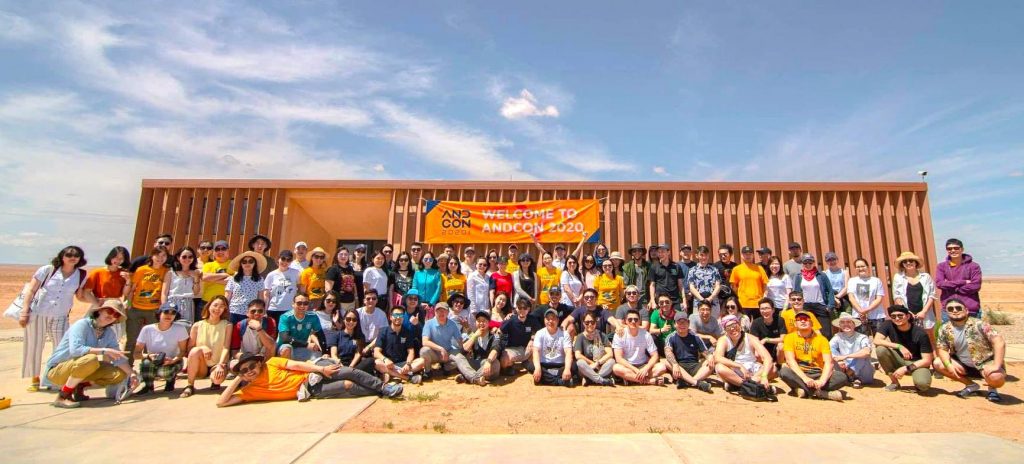 -What does the day in the life of the CEO of AND Global look like?
-I usually come to the office early, make the plan for the day, check my emails and then attend planned meetings, and sometimes unexpected ones as well. I am very much involved in building and maintaining partnerships and the global expansion of the AND Global's business. But as CEO of AND Global, I try to closely work with each team member. Hence, I think my job is to listen, motivate and empower them as much as I could.
-As a new CEO, what changes do you intend to bring?
-In the past, we were engrossed in our efforts to turn our vision into a reality. In the process, we had to sacrifice our time with friends and family. Therefore, we really want to help our employees to achieve a work-life balance. On top of that, we want to create an environment where each member of our team can pursue things they are passionate about, attend training for personal growth and help each other. Furthermore, I want to focus on building strong internal systems and mechanisms that will hold the organization strong as we grow.
-Who do you most aspire to be like? Who do you least want to be like?
-I aspire to be like my grandfather, father and brother. I want to be someone who is respected for what he has done and achieved. I wish not to become a person that does not keep his word and is selfish.
-If you describe yourself with three words?
-I would say, team-spirit, persistency and integrity.
-If you could give one gift to the world what would it be?
-I want to give to the world what I am striving to achieve and create in the future – a global company from Mongolia.