Construction of the Oyu Tolgoi underground mine started today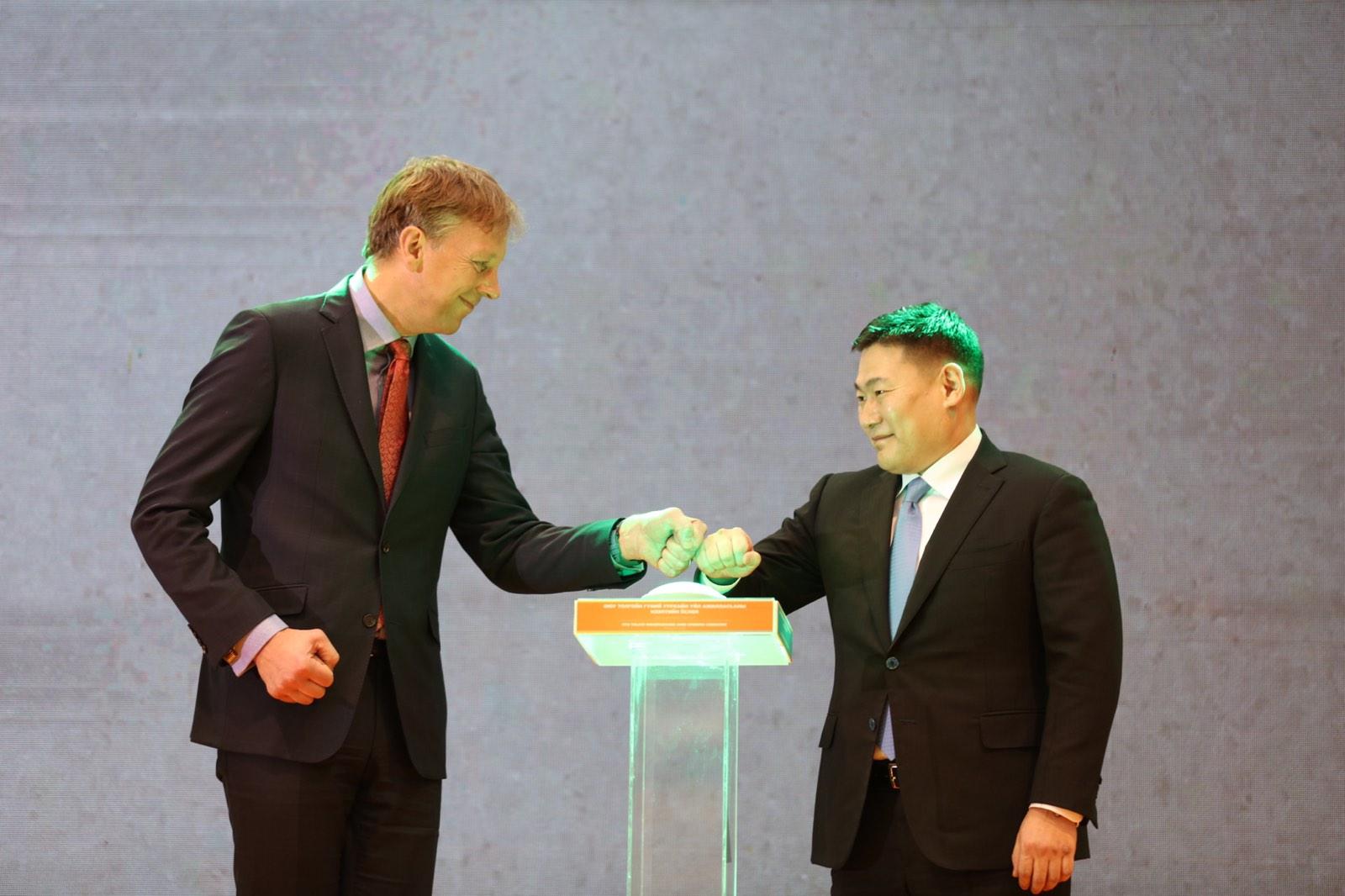 The opening ceremony of the Oyu Tolgoi underground mining took place today. Mongolian Prime Minister, L.Oyun-Erdene and the CEO of Rio Tinto, Jacob Stauscholm attended the opening ceremony and they gave the first blast signal of the underground mine. 80% of the total reserves of the Oyu Tolgoi deposit are located at a depth of about 1,300 meters. In order to bring these resources into the economic circulation, block caving technology is being used from today at the Oyu Tolgoi underground mine.
As a result of commencing  the underground mining, Mongolia will have the world's fifth-largest high-tech underground mine and its contribution to the economy and state budget will at least increase three fold. There is a provisional estimate that the Oyu Tolgoi sales are  expected to be around $5 billion, and royalties to Mongolia will triple to approximately 700 billion MNT a year.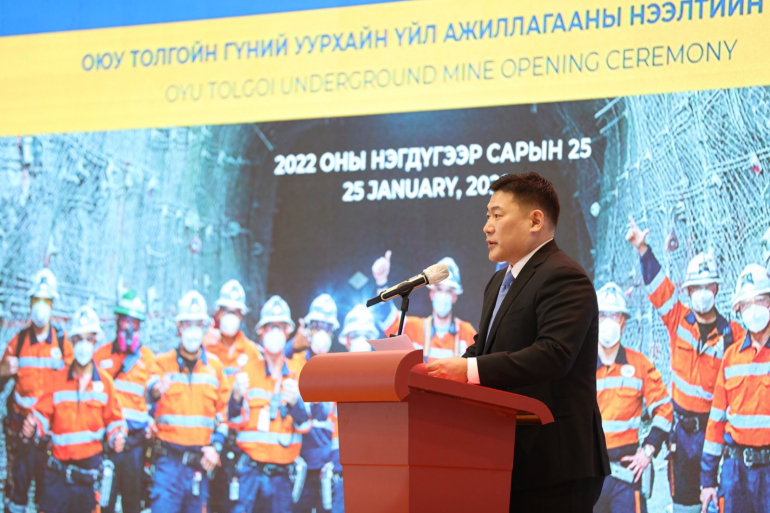 During the opening ceremony of the underground mine, the Mongolian Prime Minister said that "We hope that  this  underground mine will be fully operational in the first quarter of 2023, within the allotted time, without any further delays, or technical and economic errors.
The commencement of Oyu Tolgoi underground mining operations demonstrates to the world that Mongolia can work together with investors in a sustainable manner and become a trusted partner. As part of our "New Recovery Policy", I am happy to express Mongolia's readiness to work actively and mutually beneficially with global investors and partners".
However, Jacob Stauscholm, CEO of Rio Tinto Group said: "As a result of our joint discussions and the joint efforts and support of many people here, we have resolved many controversial issues while determining the way  forward on issues that are vitally important to Mongolia. Oyu Tolgoi is a global benchmark of how to carefully use water resources  and recycling, and supported by more than 600 Mongolian suppliers, and 96 percent of its employees are Mongolian"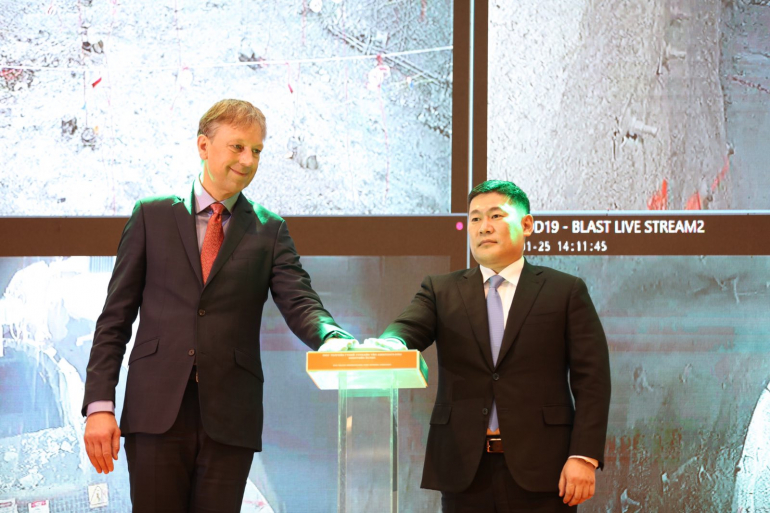 Today's event also proved to the world that Mongolia is a country that can once again attract international investors, work with them, create mutual value and achieve success.
Also, during the opening ceremony, N. Tserenbat, CEO of Erdenes Oyu Tolgoi LLC, and Luke Colton, Chief Financial Officer of Turquoise Hill Resources signed the Confirmation for debt forbearance and the current outstanding balance. As a result, the $2.3 billion debt owed by Mongolia's 34% stake in the Oyu Tolgoi project has been fully and totally written off.
When the underground mining begins, the operation is expected to stabilize and reach full capacity in the first half of 2023. As the underground mine reaches full capacity, it will produce around 95,000 tons of copper ore on a daily basis.