D.Dalaijargal: It is possible to attract investments and cooperation for mineral exploration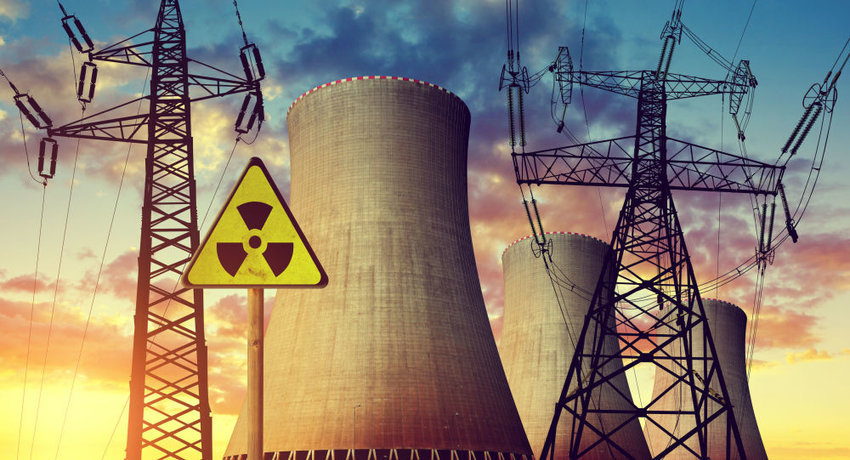 Mongolian Economy Magazine spoke with D. Dalaijargal, CEO of Mon-Atom LLC, about the company's operations and joint projects.
-Could you briefly introduce your company?
-Mon-Atom LLC was established under Resolution No. 45 of the Government of Mongolia issued in 2009. The company does exploration and exploitation of uranium and other radioactive minerals unilaterally as well as cooperating with other legal entities representing the Mongolian Government in accordance with national  laws.
-Due to the lack of knowledge on topics such as nuclear energy and yellowcake, citizens tend to oppose our projects. Could help our readers to clear up this misunderstanding?
-I agree with the fact that the public has a negative misconception about radioactive minerals. This is largely caused by a lack of accurate and reliable information on this topic. Uranium which is found in the oceans, soil, groundwater and coal is 400 times more abundant than gold and 20 times more abundant than silver. Yellowcake is a uranium concentrate powder separated from other natural impurities. It has low radioactivity and considered to be the most stable and safest form of uranium.
In 2019, our company organized training for professional inspectors of aimags with licenses for exploration and mining of radioactive minerals. Henceforth, we will keep providing appropriate information and promotion activities on a regular basis.
– There was news that uranium the environment, soil and drinking water were polluted and people, livestock and animals were poisoned due to the exploration in Ulaanbadrakh Soum of Dornogovi Aimag. Do you have any comments on that news?
– In addition to the working group of the Mongolian General Authority for Veterinarian Services (GAVS), the two working groups established by the order of Prime Minister N.Altankhuyag in 2013 and formed by the order of the Chief of the Cabinet Secretariat of the Government L.Oyun-Erdene were sent to Ulaanbadrakh Soum to assess, evaluate and determine the reality of this situation in May 2020.
The above-mentioned three working groups did not discover human or animal diseases related to uranium exploration and semi-industrial pilot mining in the Zuuvch Ovoo and Dulaan Uul areas in Ulaanbadrakh Soum, Dornogovi Aimag.
The working group found that herder Enkhbat's eight-legged goat was found to be 50 km away from the project site and could not have been affected by the exploration. Furthermore, they found that a cow and a sheep owned by D.Norsuren, a herder from Sainshand Soum, was not poisoned by uranium rather the animals had died of anthrax and blood-borne diseases and had been vaccinated against foot-and-mouth disease when their animals were infected with anthrax. It turned out that some NGOs had given false information to the  public.



-How many licenses do you have? How many projects are you working on?
-Mon-Atom LLC does not hold any licenses for exploration and mining of uranium and other radioactive minerals. However, we are conducting a study on geological prospects for uranium deposits. In the future, we could obtain a special license and collaborate with investors on uranium exploration.
Mon-Atom LLC cooperates with a French company Orano Group, China National Nuclear Corporation, Russia's State Atomic Energy Corporation Rosatom and the Czech Republic-based company Uranium Industry JSC. The Mongolian-French joint venture company Badrakh Energy LLC holds three mining licenses in Dornogovi Aimag and the Mongolian-Czech joint venture Gurvansaikhan LLC holds four mining licenses in Dundgovi and Sukhbaatar aimags.
-How is the operation of Badrakh Energy LLC  going?
-As of today, the company is preparing to conduct a technical test at the site. The reserves of the Zuuvch Ovoo deposit were discussed at a meeting of the Minerals Professional Council of the Ministry of Mining and Heavy Industry in January 2020, and the deposit's reserves were approved at 93.0 thousand tons.
The Zuuvch Ovoo project was initially scheduled to start in March this year after obtaining all permits in order to put the project into economic operation as soon as possible, determine the key parameters and make realistic technical and economic calculations. However, the plan was delayed due to the pandemic.
-Could you tell us how many exploitable deposits in Mongolia? How do you see the future of the nuclear energy sector?
-As of today, there are 13 uranium deposits registered in the Mineral Resources Fund of Mongolia. Only the Mardai deposit in Dornod Aimag was mined between  1989-95.
The price for uranium which reached 137 USD in 2007 is now 30.5 USD per pound. Owing to the introduction of an underground leaching method that has the lowest environmental impact new opportunities for uranium production have opened up.
Before starting a discussion on a nuclear power plant, we need to assess our financial and economic capabilities and conduct an environmental impact study. Furthermore, if the results of a detailed feasibility study confirm that nuclear power would be beneficial for Mongolia, we could cooperate with the International Atomic Energy Agency (IAEA). Hence, to make it happen, we must complete the preparations set out in the Guidebook on the Introduction of Nuclear Power formulated by IAEA. Before collaborating with international organizations and foreign investors, we must be prepared as much as possible.