E.Gendenjamts: Want to optimize your online sales, then start with one product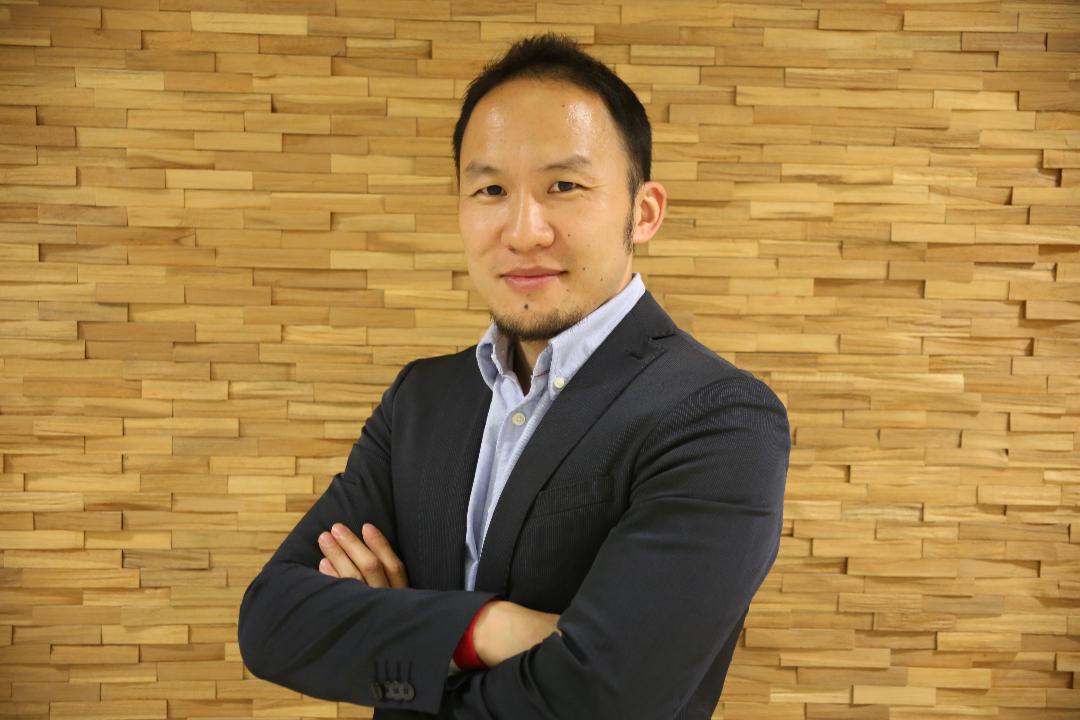 Mongolian Economy spoke with E. Gendenjamts, a manager of the Cross Border Tade and Hightech Department at Rakuten France, about Rakuten Group, Inc, its overseas businesses and steps to optimize online sales. 
-Could you briefly introduce yourself to our readers?
-First of all, I would like to thank Mongolian Economy for the invitation. My name is Elbegsaikhan Gendenjamts, everyone calls me Gende. Currently, I'm working as a manager of the Cross Border Tade and Hightech Department at Rakuten France. I moved to France with my family, wife and 2 kids, 7 years ago, after working as an e-commerce consultant at Rakuten Group, Inc in Japan for 3 years. In terms of my educational background, I graduated from Kyoto university with a bachelor's degree in development economics and then I completed my master's degree at Hitotsubashi University.
-What brought you to France?
-When I was a student, my wife and I visited Europe with our first child and the country we liked the most was France. Since then we had always dreamed of coming and living here. In addition to that, at a personal level, I wanted to involve in the global expansion of a multinational company. This is one of the reasons why I joined Rakuten and all my managers supported me to take up this challenge and contribute to our company's business abroad. Thus, when there was an opportunity to work from abroad for Rakuten Inc, I was first in the line. Also, my wife is a fashion designer who started her study in Tokyo and completed it in Paris. So we had a good reason to come to France.  
-Rakuten Inc is serving users worldwide through businesses based in 30 countries. Could you tell us about the main services provided by Rakuten Inc outside Japan?

-As you may know, Rakuten is the biggest e-commerce giant in Japan. As a group company, we have over 80 different businesses in various sectors such as fintech, banking, marketing, content, sports, communication and so on. Among them, the affiliate marketing business represents a significant share outside of Japan. At this moment, the most interesting and fastest-growing business in our group is Rakuten Mobile. In Europe, we have e-commerce, Viber, Kobo, Rakuten TV, European Bank and our marketing businesses. Moreover, Rakuten France is the second biggest e-commerce platform in the Rakuten Group, after Japan. 
-Mr. Gendenjamts, you have an extensive experience in e-commerce. What do you see as a major difference between Japan and France in online shopping? Moreover, what are the best-selling items on Rakuten's e-commerce platform in France? 
-Not only do consumer habits and behavior differ but also the infrastructure and legislations of each country are unique. For instance, cosmetics, food and fashion products perform well in Japan as women tend to invest a lot in their skincare. Skincare products and lotions are the mainstream items in Japan but on the other hand, in France, they almost don't use lotion. Furthermore, major brands such as Loreal, Dior, Estee-Lauder and others have a major share in France. Also, brand images and BIO marks are more important for French customers. In fashion, French people stick with their brands and fight against counterfeiting products more than others.
With regard to food, frozen food is a big market in Japan thanks to its advanced delivery companies. On the contrary, it's not easy to deliver frozen food in France so that's why hypermarkets use their own delivery systems. A good example could be Carrefour. 
During and after the pandemic, users purchased more home decoration, gardening and DIY products as home offices became the new normal in France. Also, people began to invest more in their healthcare and health products than before. Therefore, supplements and sporting goods are in a high trend now. 
-There are several e-commerce giants such as Amazon and eBay operating in France. What does Rakuten France do to distinguish itself from its competitors?
-Amazon settled in Europe earlier than us and has become the dominant e-commerce platform in Europe. In some countries, they have 60 percent of the market share. When we launched Rakuten France, the competition was tougher than we expected. Regardless, every company has to differentiate itself from its competitors.
I believe that Rakuten France is unique in the following three ways.
Firstly, Rakuten France is a pure marketplace which means we don't sell our own products and compete with our sellers. We are a platform that connects buyers and sellers. I could say that we are successful when our sellers are successful.
I strongly believe that this is the biggest reason why sellers open their shops on our platform. Secondly, Rakuten has the strongest loyalty program thanks to its membership program and Rakuten Point. No other e-commerce platform can provide that generous loyalty program. This is how we keep our users in our ecosystem connecting them with our other businesses. Last but not least, we have e-commerce consultants. Other marketplaces don't really have consultants or account managers except for the key accounts so vendors have no choice but to talk to chatbots. Whereas, our consultants help sellers to succeed in their business, give advice on their business strategy, share success stories and motivate sellers to realize their dreams.
-In general, what small-medium businesses could do to optimize their online sales? For instance, what did you do in the past to optimize sales of your key accounts?  
-Basically, we are involved in all steps of our client's businesses starting from financing, product development, sourcing, digital marketing, delivery and after-sales service. In financing, we work with our partners on stock factoring, fulfillment financing, credits and daily payment services. Cashflow is very important for short-tail products. Owing to this initiative, some of our sellers managed to make the highest sales record in France.
In terms of product development, we help them position their products better in the market and advise them to develop new products that are trendy. The best example I have in mind is the "Botanist" shampoo which you can find in every drugstore and department store in Japan. Our team released this product in Rakuten France to have a success story before their launch in Japan. We made a big promotion and a very good sales record in France and then later in the USA. Finally, when they released the product in Japan, it became a huge success. It became the most-sold shampoo in Japan at that time. The most important part was the promotion and investment. The sales ranking in France and the USA increased the conversion rate of its investment, telling the story that it's the best-sold product in France, the country of beauty, where people use all these luxury brands such as Dior, Chanel, Estee Lauder and others. Few other brands followed the same course of action but not all of them were successful.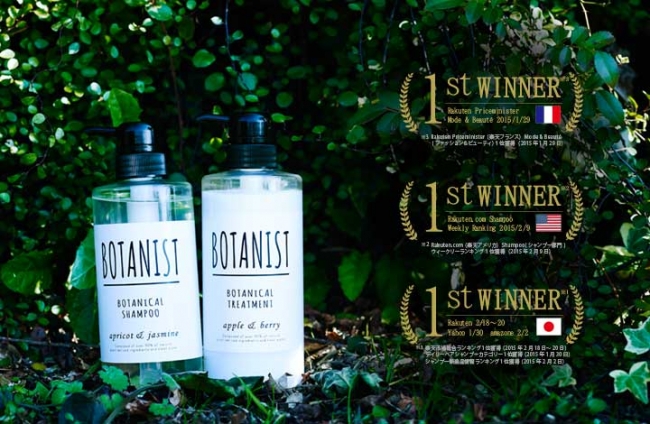 To be successful in e-commerce, you have to increase your turnover from two types of users: new and existing users. Imagine that your business is a water tank. The water you pour into your tank is the new user. However, not all of them will stay forever as there will always be a leak. If your product selection and quality are not good or your services (ex: customer service, delivery service and etc) are not good then users won't be satisfied and will be prone to leave.
In some cases, you may have the best product and services in the world but you you cannot sell or do well unless you do marketing and advertisement. You always need to attract and add new users. Its share will be very big at the beginning stage of your business.
If you are a small business owner, start with one product and position it well in the market.
Focus on making it a success story and getting a certain share of the market. Only then you should develop a new product line relevant to the previous one. The biggest mistake is trying to start with too many product lines. Your investment won't be efficient as you cannot improve many products at the same time.
The best part of e-commerce is that you have and know all the data including who are your clients, how many percentages of them stay, how many are dropping out, what is the frequency of the purchase, what review they write, what they like and don't like about your product or services. Based on this information we're able to provide advice and an optimal plan for product strategy.
-In your opinion, what are the three biggest barriers to cross-border trading? 
-In cross-border trade, the biggest barrier is logistics. No logistics no cake! But the logistics and its fee depend on the quantity. It is like the chicken or egg paradox. For example, the shipping quantity from China to Europe is very large, so the shipping fee becomes very cheap. It's even cheaper than the shipping fee inside France. The second challenge is payment. When you have different currencies you have to use forex services for international transactions. But nowadays there are many service providers and all of them work with us. The third one is the language barrier and communication. If you cannot communicate with your clients in their native language or translate descriptions of your products professionally, it will be hard to attract and retain buyers. In addition, you have to learn about the legislation and rules of the country.
But you don't have to be afraid of them, just need to try. Many sellers go through trial and error several times until they succeed. 
-You have been in charge of partnership management for a long time. What were the key challenges in managing partnerships?
-We manage partners to provide finance, logistics, fulfillment, media and ERP services to us and our sellers. As e-commerce evolves fast, there is always a need for new services and new partners. I think partnership is a very efficient way to run a business when you cannot do everything by yourself. But, you have to choose the right partner for a long-term relationship and keep them happy at all times. Thus, the first challenge is selecting the right partner. You need to do a background check and examine their service functionality, quality and contract details. It takes time. The bigger the company the longer the process. Some contracts can take more than a year. As you cannot put all the eggs in the same basket, we always choose multiple partners for the same service to encourage competition and hedge the risk. At the same time, you cannot choose too many partners because we have to provide the quantity to keep them happy. So it's all about having a balance.
Signing a contract is one thing but making the partnership work and keeping it live is another challenge. We hold a lot of events and activities with our partners in France and in other countries. During the Covid-19, we've organized quite a lot of webinars and online events.
-What trends will we see in the e-commerce world in the next five or 10 years? What's your thought on that?
-It keeps evolving very fast. Things that existed two years ago do not exist anymore in e-commerce, so I cannot tell what they will exactly look like in five years. But I'm quite certain that it will become much more efficient than today. I think online and offline shopping will compensate for each other and will be even closer. A recent example is the 'click and collect' service where you buy online and pick it up in a physical store. Also, I believe that we will see more services like 'buy now pay later', drone delivery and car pick-up delivery. Maybe, in the future, when you're on your way home, someone will hand over your delivery on the street. For sure, AI will definitely play a big role in the upcoming years. AI will help e-commerce platforms offer you the most personalized and customized product selections. 
-At the moment, you're working as a Hi-Tech & CBT manager at Rakuten France. What's a day in the life of a Hi-Tech & CBT manager like?
-The morning starts with checking reports from the previous day and reprioritizing my daily tasks depending on the performance. Then, managers usually meet to discuss KPIs and priorities. After that, we move to team meetings to check reports from members, give feedback on achievements of the month and set priorities for the day and week.
As most people are very efficient in the morning, I like to do the most difficult task or solve urgent problems in the morning before going to my emails. My main priority in the morning tends to be tasks and meetings that actually impact real-time sales and revenue. Other activities include product coursing, price negotiation of the sales team and communication with the marketing team. Also, I usually move into the office a lot to discuss work matters with other teams. I prefer to have a face-to-face conversation instead of long back-and-forth emails. To be honest, I'm not really fond of waiting.
In the afternoon, I spend my time checking category improvement and partnership management as it doesn't impact revenue in real time but in long run. We also have quite a lot of meetings about internal technical development and roadmap. At the end of the day, I check the daily reports of members and set priorities for the next day. 
Once a month, we have team-building activities like sales team lunch, sports challenge and many others. We hold Asakai (company morning meeting in Japanese) every week to share our vision and plan with all employees. The funny thing is that all our new employees have to sing in the Asakai in front of everyone. It's a tradition in Rakuten France and it's always very funny.
-How would you describe your work life in France in three words? Furthermore, what tips would you give to someone who is looking for a job in France?
-Interesting, challenging and balanced. If you have done a good quality of work and have good accomplishments to show, you will always have opportunities regardless of where you came from or which school you went. All you need to do is try. 
-Before we conclude our interview, is there anything you want to say to readers of the Mongolian Economy magazine?
-To anyone who is thinking of doing an e-commerce business, I want to say "It's never too late". Don't hesitate to try and improve. The most important thing is to take the first small step, then improve by one percent a day. It will become 37 times bigger than where you started in one year. Furthermore, I think luck doesn't come to everyone, it comes to the person who prepared for it. So, I always try to do self-development and try new things.
Again, thank you for having me.