G.Tuvdendorj: All public organizations are responsible for protecting and supporting foreign investments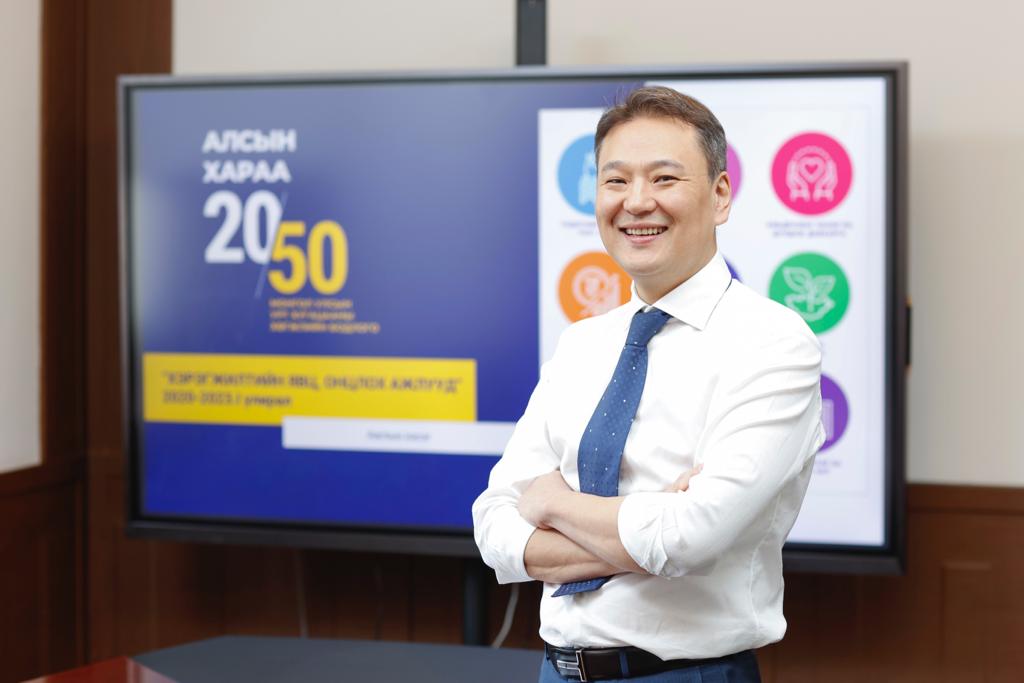 We spoke with Deputy Minister of Economy and Development Tuvdendorj G. about the Foreign Investment Law and strategies to attract foreign investment.
– Last year's Mongolia Economic Forum announced that Mongolia has begun to treat foreign investors more favorably and is committed to rectifying its past mistakes. Have we truly improved our investment environment and fostered conditions for better cooperation with foreign investors?
-Over the past year, we have undertaken significant legal work to enhance the investment environment. Foreign investors place great importance on the clarity and comprehensibility of a country's government policies and legal framework for investment and business. It is crucial for foreign investors to receive guarantees and support in terms of business reliability, favorable working conditions, and a transparent system for resolving disputes. Our ministry's efforts to improve the legal framework, protect investor interests, establish institutional systems, and digitize and simplify government services are yielding concrete results.
Recently, the draft revision of the Foreign Investment Law was submitted to the Parliament. The key features of the draft bill include providing investors with comprehensive market research and information, streamlining the process of registering new businesses and obtaining special licenses, and establishing an efficient system for complaint resolution. Special attention has been given to safeguarding the legal interests of foreign investors, and their complaints are regularly presented and discussed at Cabinet meetings. For instance, last year, 32 unresolved complaints from 2019 were presented at the Cabinet meeting, and relevant institutions were instructed to resolve them promptly. Furthermore, we have established a new Investment and Trade Agency under the Ministry of Economy and Development.
-What is the primary concept reflected in the proposed revision of the Foreign Investment Law? What changes have been initiated to mutually benefit both investors and Mongolia?
-The main objective of the draft revision is to safeguard the rights and legal interests of investors while enhancing and simplifying government services provided to them. The proposed changes involve eliminating certain investment-restrictive regulations, aligning investor protections with international best practices, ensuring asset protection, and granting the right to resolve disputes through international arbitration.
Moreover, all government organizations are tasked with protecting and supporting investments, streamlining administrative processes by eliminating redundant inspections and simplifying the criteria for issuing certificates through digitization. Additionally, issues related to tax incentives have also been addressed.
-Experts and citizens have criticized the draft revision of the Foreign Investment Law for focusing on creating a stable legal environment for a single sector. How will it help attract investment in all sectors?
-The Foreign Investment Law is a general law that covers all economic sectors, not just one. Therefore, we paid special attention to incorporating the opinions of all social and economic sectors, as well as the private sector, into the draft bill.
To diversify the economy and increase investments in other sectors, our top priority is to produce value-added products with the introduction of new technologies based on the mining sector. Secondly, we aim to develop agriculture, information technology, tourism, and energy sectors, which have a high potential for attracting investment. Coordinating these efforts is most effective. We also recognize the urgent need for industrial development.
In addition, provisions of some branch laws, which in some ways prohibit or restrict the operation of foreign-invested legal entities, will be amended by other draft laws accompanying the revised Foreign Investment Law.
As a result of these efforts, we anticipate economic growth to reach 6.5 percent in 2024, exports to increase to 14.1 billion USD, foreign direct investment to reach 4 billion USD, and official foreign currency reserves to stand at 4.4 billion USD.
-How will the implementation of the new Foreign Investment Law be monitored to ensure accurate and fair implementation?
-During the drafting of the law, special attention was paid to its actual implementation. Since investment issues cover a wide range of fields, regulations have been introduced requiring all levels of government organizations to ensure the implementation of the Foreign Investment Law and support investment. In line with this, the draft law also provides grounds for accountability in the event that a government official commits a wrongful act.
-Investors complain that tax support provided through the current Foreign Investment Law is not implemented due to inconsistency with the General Taxation Law and the Corporate Income Tax Law. How will this be resolved in the future?
-The current Foreign Investment Law provides for tax exemptions and reductions, as well as the abolition of customs and value-added taxes. However, these were not included in other tax-related regulations and legislation.
Therefore, to prevent misunderstandings among investors and comply with the requirement to regulate taxes only according to the General Law of Taxation, tax incentives will have complied only with the General Law of Taxation.
-It also takes a long time to resolve business disputes in court. There are many criticisms and complaints about the judicial process, such as the fact that judges avoid settling investment disputes and that the resolution process is ineffective. How can this situation be changed in the future?
-The Government is undertaking significant actions to revise laws and regulations and create a more effective legal framework. In this regard, efforts are being made to expedite the resolution of individual and public disputes, improve the efficiency of the judicial system, reduce corruption, and develop legislative projects aimed at establishing a clear connection between the law and the goal of reducing litigation.
Regarding the revision of the legislation on financial and investment matters, a provision called "arbitration consent" has been newly introduced in the draft law, which enables the resolution of investment-related disputes between parties involved in financial and investment matters through arbitration by international arbitrators.
Notably, certain types of disputes, such as tax disputes and land disputes, among others, will be resolved through arbitration, ensuring fair and impartial decisions.
This includes disputes that may arise between individuals, as well as between individuals and legal entities, providing a mechanism for resolving disputes through arbitration in accordance with the principles of the law.
-Let's continue our discussion with major mega projects. How many projects are there with the potential to attract new investors?
-There are 51 projects that require financing in the "Investment Program of Mongolia for 2021-2025" and "New Revival Policy" approved by the Parliament. Feasibility studies, designs, budgets, and land issues of most of the projects have been fully approved. Also, the Ministry of Economy and Development conducted a financial analysis of the costs and benefits of these projects and identified suitable sources of funding, such as public-private partnerships or direct investment.
-In recent years, our stock market has been booming. Can it be an incentive to attract foreign investment?
-Certainly, the development of the stock market and the financial market and their improved openness and transparency are important factors for increasing foreign investment. The share of Mongolia's stock market capitalization to GDP ratio decreased to 5.5 percent in 2015 but increased to 13 percent by the end of 2022.
This growth is owed to the public trading of shares of the five largest commercial banks in the country. After their IPO releases, the capital market capitalization of our country doubled from 6.4 trillion MNT to 11 trillion MNT. We are gaining the attention of investors following the re-incorporation of commercial banks into open joint stock companies.
When investing in projects and companies, investors look at whether the country has a well-functioning financial market with a diverse range of financing options available. This provides ample opportunities to obtain additional financial support for projects, ensuring their successful execution.