Graham Taylor: Introducing Active Adventures and Fine Wines to Mongolia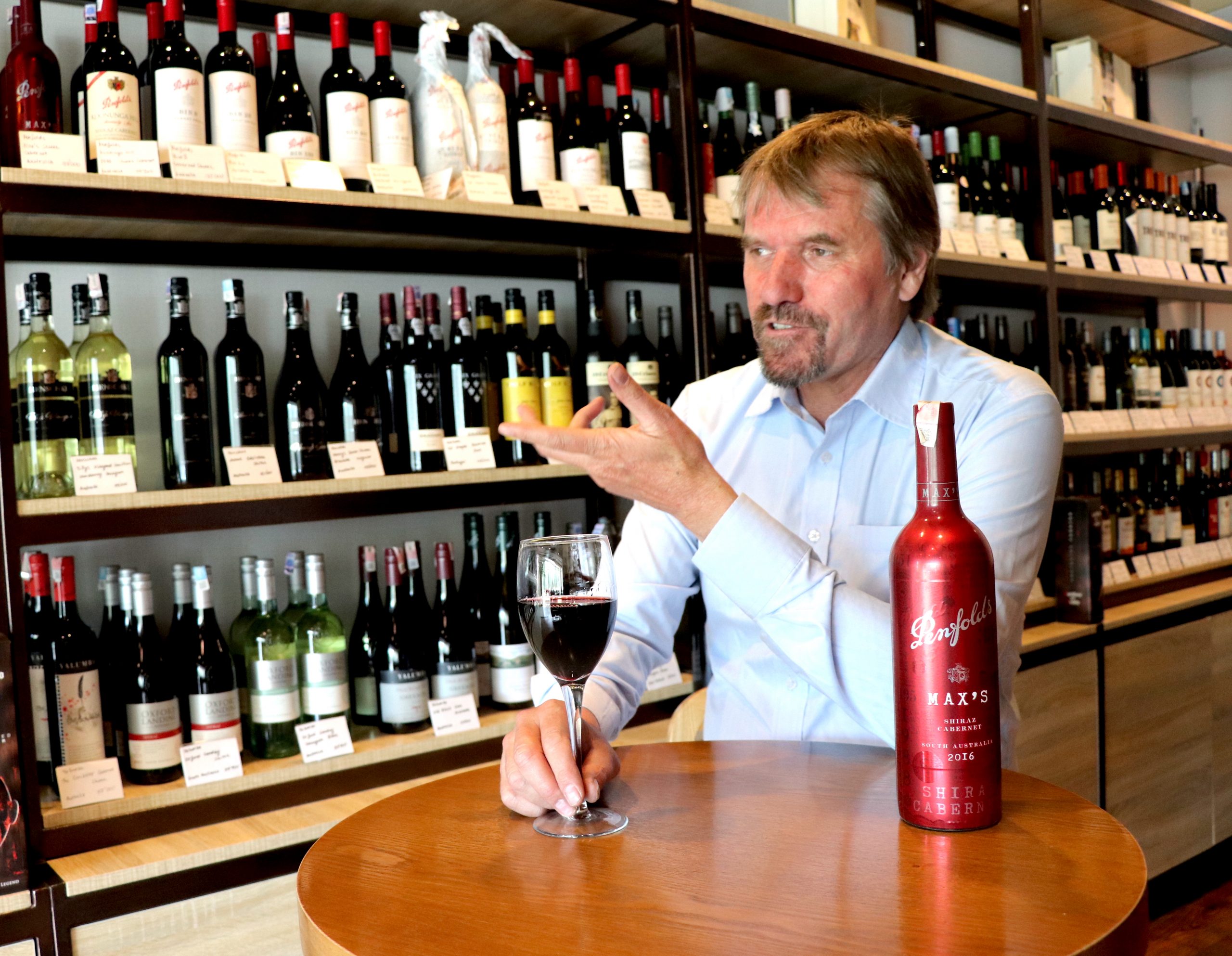 Mongolian Economy spoke with Graham Taylor, the founder of Karakorum Expeditions and Xanadu Fine Wines, about how he introduced high-quality wines to Mongolia, how he built up his portfolio and what is so special about aging wine. 
-Could you introduce yourself to our readers? 
-My name is Graham Taylor. I am from Sydney, Australia. I am the founder of Karakorum Expeditions, a tour operator, and Xanadu Fine Wines, an importer/distributor of wines.
-What brought you to Mongolia? Why did you decide to start importing wine from Australia? 
-I first came to Mongolia in 1997 for a personal adventure which was to travel across Mongolia on horseback. This 5-month expedition was part-sponsored by the Australian Geographic Society. The story was reported back to the Australian Geographic Magazine and published in December 1999. That was a fantastic 2.000 km trip from Ulaanbaatar to Khuvsgul Province and back. I had a wonderful experience, met so many people, and even learned how to manage two horses (just!).  
That is how I came to Mongolia. After the horse trip, I was planning to go somewhere in Asia, and follow my profession as a mechanical engineer. In early 1998, I took up a job as an engineering manager in Mongolia. However, due to the Asian economic crisis at that time, the company decided to close down their activities here. As I had a year visa, I went to China, bought 20 mountain bikes and spent a summer renting and selling them; more or less to pay the rent! My father visited me here that summer and we went on a trekking trip in Uvs Province.  Beautiful scenery, wild nature, yet no tourists. That made me wonder, is this an opportunity? 
It was at this time that I decided to establish a travel company with a focus on active adventures: trekking, mountaineering and biking. And so was born the idea for Karakorum Expeditions Mongolia. In early 1999, after a quick trip back to Sydney, I returned to Mongolia and went about the business of establishing a company, hiring staff and starting to run trips. The business grew successfully over the years, but in 2003, China was hit by the SARS virus. Due to proximity to Beijing Mongolia's tourist industry was affected significantly by that. I remember tourists canceling their bookings.
As summer tourism is short and can be affected easily, I obviously needed another income stream at least during other seasons as well. Therefore, I started looking for winter activities that would be complementary to tourism. I always had a personal interest in wine and looked around at the available wines in the market. Back then, in 2003, it was almost impossible to find internationally known wine in Mongolia, only mostly cheap wines from Eastern Europe. It became evident to me that Mongolia's economic growth was going to accelerate, and with that, a middle-income population would grow and so would the demand for higher quality products. After doing research on possible business sectors, I decided to establish Xanadu Fine Wines in 2004, and turn my personal passion for wine into a profession.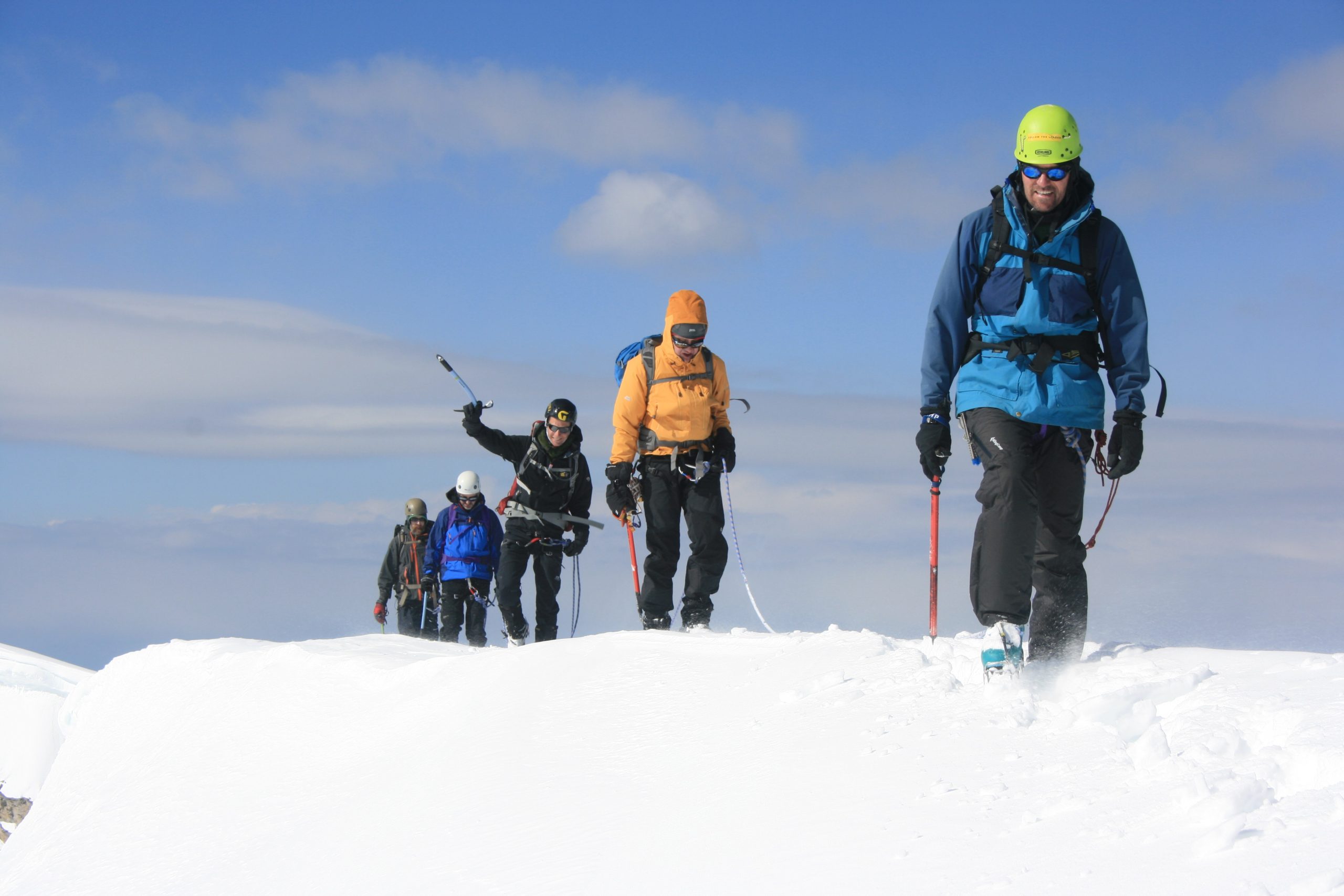 -Does the Karakorum Expeditions still operate?
-Yes, it does, although with the current COVID crisis in full swing, it's fair to say that like most travel companies, Karakorum is "hibernating". Individual tourism companies tend to focus on different markets. For example, if the owner has connections with South Korea they would be focusing on the South Korean market. As I am a native English speaker, Karakorum Expeditions mostly focuses on the English-speaking markets, primarily England, Australia, the United States, and as well as expats living in broader Asia.
-Why did you decide to become a Mechanical Engineer? 
-Both my parents were scientists. My father was a professor in organic chemistry, and my mother was a science teacher. I could say that science and mathematics were always in the family. However, I thought that science was a bit too theoretical and I wanted to pursue something more practical. That is how I chose mechanical engineering, and have very much enjoyed that decision. Engineers are always needed, and there are always jobs for engineers, so it's a safe backstop if needed in the future.
-Since your early twenties you started to collect wines and even started a modest cellar. What is so special about aging a wine?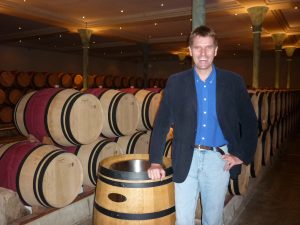 -When I started collecting wines, I didn't have an objective to have a big collection. For me, a wine cellar is like a bookshelf; it tells a story. Every single wine has its story. In other words, I think painting, music, and literature are all expressions of human creativity, and so is wine. Winemaking is a form of art. People are always fascinated by what makes a great piece of art "great". In a similar manner, what makes the difference between a good wine and a truly great wine? Even though this is a complex question, the difference between good and great wine is really dramatic. In fact, good wines can age to become great wines, but not all of them!
The wines that can be aged have some physical characteristics such as relatively high alcohol and natural acidity, both of which effectively act as natural preservatives. Relatively high levels of alcohol mean from 13 to 15 percent of alcohol by volume. Wines can age well in a controlled environment, which means cool dark places, stable temperature and not moving the bottle.  Underneath the house is just fine.
You should be aware of the fact many – or most – wines are made with the intention to be drunk straight away, let's say within three years. That is really what we are looking for in the Xanadu Fine Wines' portfolio. To illustrate, a young Bordeaux can be very tannic and a little bit unpleasant because it is produced with the intention that the wine will have to mature and become interesting in terms of taste after 10 to 15 years. However, that is not interesting for the majority of consumers because they want to drink it straight away. The New World countries are Chile, Argentina, Australia, and the United States. Through innovation, the U.S and Australian wine industries became famous from the 1960s and onwards, and Argentina and Chile from the 1990s. Wines from this so-called 'New World' started doing well compared to more traditional European wines as they began making wines that are enjoyed immediately by the consumers, with less emphasis on heritage and tradition. The wines that are drunk straight away are not too tannic, and not too sweet or too dry: they are just appealing. So if you are feeling intimidated with choosing your wine at a restaurant, I would recommend going with wines from the "New World". It will be a safe bet. 
-Why should wine be stored on its side? How long can we store an opened bottle of wine?
-Traditionally wine bottles are sealed with a cork. That is tradition because over 500 years of wine production, the bark of cork trees proved to be the best way to seal the bottles. If you leave the bottle standing up then the cork dries out. If the bottle is on its side then the cork is in contact with the liquid. The cork does not dry out within 3 to 6 months, but over 1 to 2 years – so don't be afraid to buy wines standing up at your local wine shop!  Wines closed by screw-cap do not face the same issue, and can safely be stored standing upright.
It usually depends on the type of the wine but you can store an opened wine for up to a week, best stored in the refrigerator. What happens with an opened wine is that the wine reacts with air and it starts to oxidize. After a week, the flavor starts to change, the fruity flavors start to diminish, and it becomes more unpleasant. But it does not mean that the liquid becomes poisonous. 
-People have a misconception that wine with screw caps is inferior to wine with cork. Why is that?
-It is typical for the less expensive wines to have screw caps but there is no particular cost difference between them. Screwcap technology was developed in France during the 1970s. Interestingly, around 99 percent of all wine from New Zealand is bottled with screw caps and almost as many from Australia. There are chemicals in the natural cork which are can affect the taste of wine 2 to 3 percent of the time, completely randomly. Scientists are still trying to understand why. Whereas the quality tolerance of bottles enclosed with screw caps is around 99.9 percent good. There is also a convenience factor in the screw caps. If you are serving 50 bottles of wine, say for a banquet, then you do not want to mess with bottle openers that much. It is really convenient even for a wine served by the glass in a restaurant.
-What determines the price of wine? 
-A lot of factors go into the price of a bottle of wine. One of the primary factors is input costs such as the cost of land, water, and labor. That explains why low-cost countries are able to offer cheaper wines than the most developed countries. For instance, Europe, in general, is much more expensive in terms of costs like water, electricity, labor, and transport. Whereas in Chile and Argentina, it is much cheaper, and as well, these countries have super climates for agriculture.
Then there are other input costs,  for example, oak barrels used in better quality red wines. On average, new oak barrels can cost up to 2,000 euros per piece. If the wine is aged in a new oak barrel then that barrel cost is added to the price of wine. Certain wines come from a single vineyard that means there is a limit in how many bottles can be made. Therefore, the price of wine goes up if there is a high demand and low supply. In general, most of the very expensive wines come from limited production, especially if the winemakers have a long-standing reputation. The final factor is the market, how much consumers are prepared to pay for a particular wine or vintage of that wine.
-There are generations of winemakers in your family, dating back to Australia's early years of European settlement. Does your family still have a winery? Is there anyone else in your family who works in areas related to winery or wine? 
-My grandfather's uncle Trojano Darveniza emigrated from Croatia to Australia in the mid-1800s and established a winery outside of the town of Shepparton in the state of Victoria. The winery became acclaimed as a leading Australian winery during the late 1800s. Sadly the Shepparton district is renowned for frosts and this was one factor leading to the demise of the winery. At the moment we do not have a family winery and I am the only person in my immediate family who is working in the wine industry.
-How do you choose your wines? Where can we buy Xanadu's fine wines? 
-Xanadu Wines' mission was to introduce internationally branded wines into the Mongolian market. Some of the wines we imported right at the beginning were the famous Australian brands Penfolds and Lindeman's. I recall one of the first comments from a consumer in 2004 which was "This wine is so expensive it costs 10,000 tugriks!" These days that price is considered relatively cheap. Following that time we also began importing wines from well-regarded family-run wineries from all over the world including the new and old world countries.
Choosing products is really a matter of understanding the market because Xanadu is a business and not my personal indulgence. There should be people who are interested in each product and willing to buy them. That being said, as I am a little bit of a wine geek, we tend to have a moderate abundance of high-quality and expensive wines. The brand portfolio consists of 50 brands from 12 countries, focused on a mixture of large international brands and a mixture of world-renown family-run wineries. It has been a long journey to build a portfolio of partners covering the world's leading wineries, in fact, it has taken 18 years!
Every bottle of Xanadu Fine Wines is marked with a Xanadu sticker on the rear of the bottle. This has served as a seal of approval, or so to speak, a mark of quality guarantee for consumers since the beginning of our business.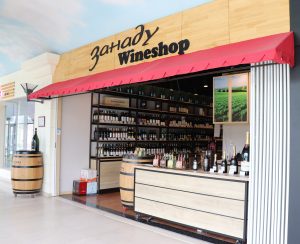 We reach out to our consumers through a wide range of sales channels. Our wines can be purchased through most high-quality restaurants, hotels, bars, and cafes in central Ulaanbaatar, and throughout regional Mongolia. We also supply to key supermarkets chains, along with our own two Xanadu Wines Shops, west side of Shangri-La Hotel and at Buddha Vista Zaisan. Due to the COVID-19 and the ban on indoor restaurant dining, we made the move online at www.wineshop.mn which includes the complete selection of wines and other beverages, around 350 products online. In addition to wine, we offer Italy's fine dining waters: San Pellegrino and Acqua Panna.  We also import an interesting selection of beers such as Paulaner from Germany, craft beers from Australia, and a modest selection of premium spirits. 
-What did you do to scale your business? Or expand your customer base?
-In this digital age, social media is a strong marketing sphere. In normal circumstances, we prefer to organize events that are a fun part of our business. We typically organize training events and consumer events that introduce the concept of pairing wines with food. Each time we choose different restaurants. We also work closely with our customer partners in terms of staff training. The key to brand and product development is distribution, having the product available in as many places as possible so that people discover our products and purchase them. 
-Did you face any challenges in importing wine to Mongolia? 
-Honestly, I would say Mongolia is open for business. Running a business is in general challenging but they can thrive here. Mongolia is a landlocked country with a low population density, and features like this create challenges for all businesses.   At the moment, for example, there is a bit of a shipping crisis. Around 4,000 containers that were supposed to come to Mongolia are stuck in China. In other words, logistical challenges are actually quite dramatic here.
Summer is short, winter is long. The seasonal changes affect our business because wine freezes which make the bottles crack so we have a relatively short shipping window from April to October.  Product testing is an increasing cost, as every product from every shipment is tested by government agencies. 
-What is the world's most favored grape type, or region? What is your favorite wine? 
-The most known wine region would be Bordeaux due to historical reasons. Bordeaux thrived on the so-called "Claret Trade" with England in the 1700s and 1800s, making the Bordelais very rich, hence the beautiful chateaux there.  But in fairness, the great grape varieties from Bordeaux, Cabernet Sauvignon, Sauvignon Blanc and many others were taken from Bordeaux and planted in other parts of the world, so Bordeaux's influence on the wine world is significant.
In terms of my personal favorite wines, I think that a wine has to match the moment. Celebrations call for Champagne, meals call for wines which match the dishes, hanging out with friends means lighter easy-drinking wines, red, white or rose – all good to me! If you ask me, I love my Australian wine from the 1960s, and especially Penfolds. Don't tell anyone, but my personal cellar in Sydney now includes hundreds of bottles of Penfolds, very few less than 20 years of age. But like all hidden treasures, the exact location of said cellar shall remain top secret!
I love to celebrate my birthday with a bottle of 1965 wine even though it is hard to find. I have an extensive collection of 1965 wines, mostly Australian.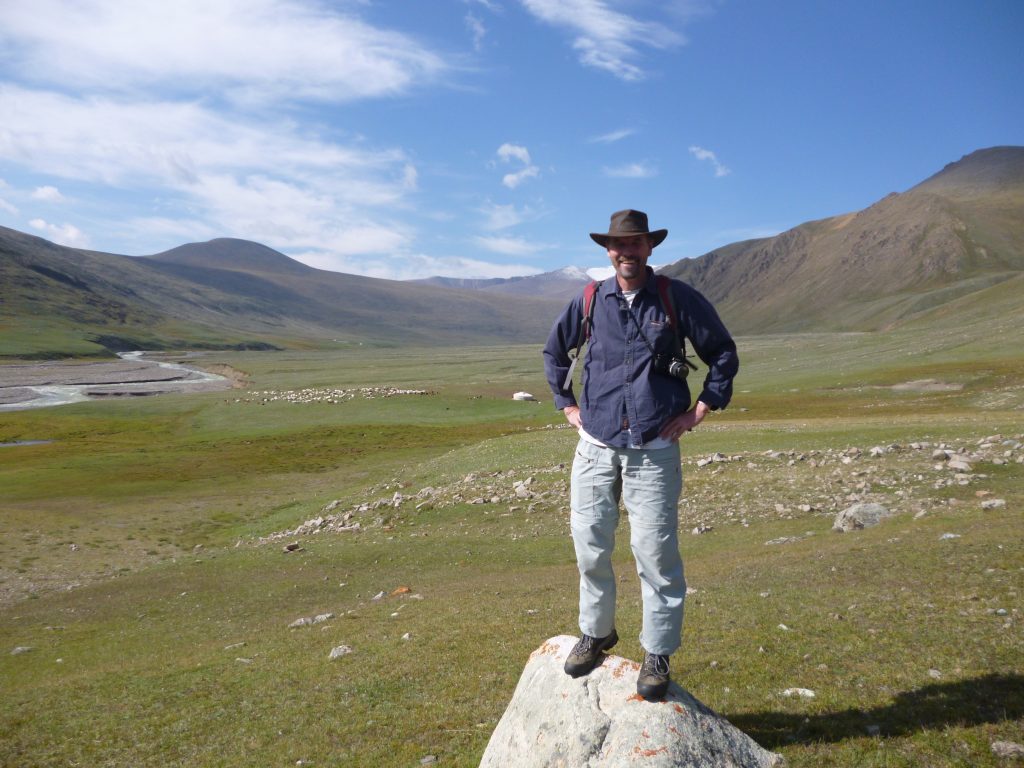 -When you go to a decent restaurant, a waiter pours a small amount for the person who ordered the wine so they could taste it. How do you check that the wine you have ordered does not have any flaws? 
-To be honest, it comes with experience. The first step is to smell it. If it smells pleasant, like fruit, then generally it is good to go but if it does not smell good then you should be suspicious. Same for the taste, wine has fruit flavors. In case, if the wine does not smell or taste right you could tell the waiter "Could you check this wine please".  But honestly, with modern wine-making techniques (and screwcaps) spoiled bottles are rare these days.  
-How old is the oldest wine in the world?
-I am only familiar with articles that mention a German Riesling wine from the 1540 vintage which was opened in 1961 at an age of 421 years. According to the article, it was sensational only for 10 seconds because it reacted with the air so quickly! The oldest wine I personally have had was Madeira wine from 1795 (bottle on display at Xanadu City Shop). Aged wines are a peculiar specialty beyond the scope of the regular wine business. Xanadu Wines carries a small selection of wines from vintages 1995, 1997, 2001 and similar.  These wines are obviously super-premium, such as Bordeaux, Amarone, and Penfolds Grange, essentially wines built to last 40-50 years, ironically at 20-25 years they are in fact "young"!
-What do you want our readers to know about you and Xanadu Fine Wines?
-The original vision of Xanadu Fine Wines was to introduce internationally well-known branded wines to the Mongolian market. I really had an enjoyable journey building my business in Mongolia. I feel honored that our team and partners at Xanadu Fine Wines were able to introduce high-quality wines and other fine products to the Mongolian market. We can reassure you that if you buy wines that are labeled "Xanadu" then it is a high-quality product from a world-known winery.