Jan Wigsten: Mongolia doesn't need more tourists, or so to speak "profitless volume"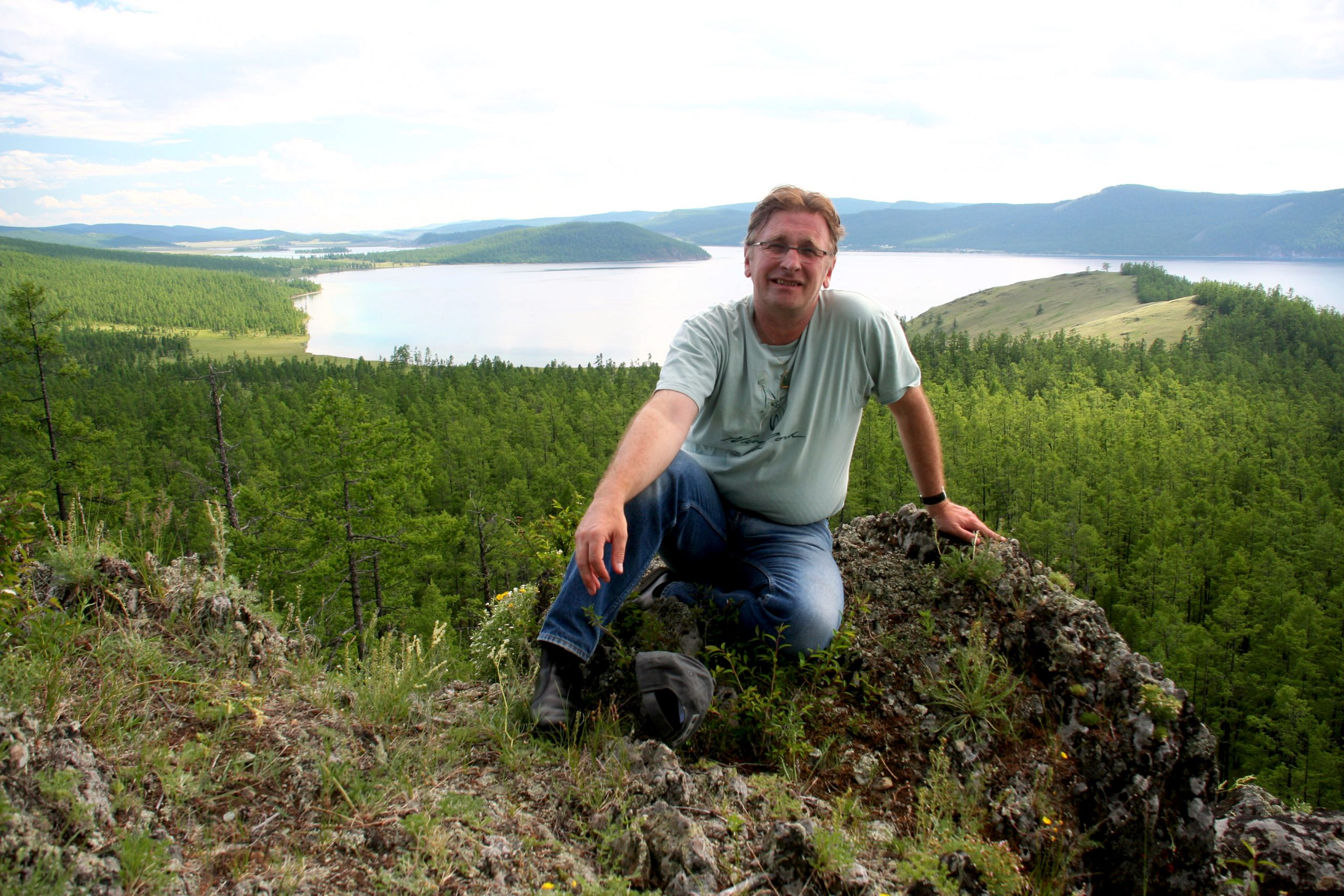 Mongolian Economy Magazine spoke with Jan Wigsten, co-founder of a Swedish tour company called 360° Mongolia, about his experience designing luxury trips, consulting tour companies and insights on Mongolian tourism industry. 
-Could you introduce yourself to our readers? 
-I am Jan Wigsten, a Swedish national. I am the co-founder of a Swedish tour company called 360° Mongolia and I design luxury trips to Mongolia. Also, I work as a tourism consultant, especially ecotourism, rural development and nature conservation. In the past, I also assisted international organizations such as Conservation International, WWF, World Bank and CBI Netherlands as an export coach connecting safari tour operators in East Africa, Indian subcontinent and South Americans to pan-European markets. As well as working as a trip designer and trip leader for Scandinavian markets to Latin America, The Caribbean and Scandinavia and to Asia, including Mongolia in the 1980's and the early 1990's. 
-Why did you decide to work in the tourism industry? 
-I studied business administration at Stockholm University and Uppsala University. I was recruited as a nature guide, still a teenager, at the Swedish island of Gotland in the Baltic Sea, for a two and a half hour walk tour around an outer island, Stora Karlsö, which is on the west coast of Gotland. Stora Karlsö is famous for its rich birdlife, having over 6,000 penguin looking birds called guillemots and razorbills which nest on vertical cliffs and spend most of its time at sea, only coming to land to nest. That is how, I was exposed to tourism as a tour guide in my home region Gotland. 
Then between 1974 to 1976 I traveled to Asia and South America alone for two years. I learned and practiced my English in the Caribbean. Thereafter I had one semester on development works and international development organizations at university to find out what my experience had been like in third world countries. One of the professors recommended me to be a tour leader to Cuba in 1978, so one winter I worked as tour leader from Sweden to Cuba. After a year, I began to work for another company that needed a Spanish speaking tour guide. There I led tour groups to South America, starting from Rio de Janeiro, Brasília, Iguassu Falls, Buenos Aires, La Paz, Lake Titicaca, Cuzco, The Amazon, Lima and to New York, six roundtrips in the same winter. Then continued with USSR, China and Mongolia at a time when individual tours weren't allowed.  
-What brought you to Mongolia? 
-I came to Mongolia as tour leader in the 1980s while Yu.Tsedenbal was the leader of the Mongolian People's Republic. As the tourism industry was a state monopoly in Mongolia there was only one tourist agency and it cost USD 120 per night regardless how much you consumed on that day. That time, only two destinations, South Gobi and Khujirt, were open for tourists with daily flights from Ulaanbaatar City. Despite that, trophy hunters were an exception. They were allowed to travel to other destinations if they paid a huge amount of money to hunt animals in Mongolia. 
After Mongolia's transition to democracy, I received a request to create and design a trip to Mongolia for The Scandinavian Geographic Society in 1990 for travel in the summer of 1991 as I was one of few Swedish nationals who had experience leading tour groups to Mongolia. Unfortunately, due to supply issues such as gasoline in Mongolia we had to postpone the trip until 1992. Over the years, the demand for traveling to the newly permitted Khuvsgul and Khovd began to accumulate. As well as for standard trips to South Gobi and for a specialty trip which I customized for members of The Scandinavian Geographic Society. To address the request, I hired a friend of mine who was a tour leader and has already been in Mongolia, and we created two overlapping tour groups for summer 1992. Soon after we established a company in Mongolia called Nomadic Journeys which still exists today. In short, I have been developing trips to all over Mongolia for the global market. 
-What services does 360° Mongolia offer that other tour companies do not?
-Over the last decade the tourism industry has been developing rapidly. Consequently, we got more and more advanced requests from our customers including tailor-made trips, fly fishing and bird-watching. Therefore, later on in 2017, to meet our clients' demand, I established a company called 360° Mongolia to offer customized trips to Mongolia and Altai Mountains for the global market. Every trip is done for the first time upon the request of our clients. That is what is unique about 360° Mongolia. The trips you have seen on our website are the sample trips which means we can create tailor-made trips tailored to each traveler. Usually tour companies have their price tag on their website but in the case of 360° Mongolia we do not have a fixed price. Because our clients choose us to have a high-end vacation and realize their dream so they seldom care about the price. To simply put, 360° Mongolia offers customized luxury trips. 
-How much does a 360° Mongolia's trip cost on average? What is the minimum duration of each trip?
-On average it costs from USD 700 to 1,000 per person/per night. That means our clients are high net worth travelers, who love privacy and adventure. The trips of average tour companies cost around USD 200-300 per night. I think if you are a backpack traveler it might be possible to find cheaper trips to Mongolia than that. In 360° Mongolia, the trip duration is not fixed because each trip varies depending on client's demand and requests. I usually recommend spending at least 10 days in Mongolia. 
You could call our trips luxury, but it does not always mean a five-star hotel, white tablecloth and silver spoon. In the case of ​​360° Mongolia, it means luxury adventure and we charter planes and helicopters if needed. We have established several private airstrips allowing direct flights to and between many of our remote and mobile deployed camps. The core experience is five star camping at our private 360° wilderness camp. Instead of using tents we have gers, wool blankets made in Mongolia, master chefs and a camp master who will be traveling with you. In other words, we have a team of people with different skill sets to run our luxury trips. At 360° Mongolia, we prefer to have a small team who know their job very well. Hence we have extremely professional people from the hospitality industry in Mongolia. Our trips are suitable for a maximum of six to eight people. 
Ger design offers mobility to stay in several places during your journey in Mongolia. We can load your private stylish ger camp onto a truck or on to a caravan of yak or camel carts and move it folded between places. The camp sites are carefully chosen, with 360° landscape views. We are focused on the places where we develop long term partnerships with local communities and conservation initiatives. It is indeed a fantastic experience for foreigners to live like a nomad. Our operations have to adapt to mobility so even though the choices are limited we put all our efforts to offer five-star services to our clients. For instance, we use cooler boxes as we cannot carry refrigerators. Travelers will have portable tented toilets and hot showers outside. That is what is unique about traveling in Mongolia, authentic and nomadic trips. You can horse-ride or hike for a few days to majestic views, enjoy star-lit evenings around the campfire and enjoy bird watching. 
The concept of luxury trip is relatively new in Mongolia. I have marketed the concept with my Mongolian colleagues for the first time in 2015 on the luxury travel market in Morocco. Then we shifted the company to a Swedish entity in 2017 and had the first clients coming to Mongolia in 2018. In 2019, we did run two trips in parallel throughout the summer. What I do is meet all the clients personally in Ulaanbaatar and design their dream trips. One of the richest people in the world traveled to Mongolia several times with 360° Mongolia. I am mentioning this to say that Mongolia can attract anyone from anywhere in the world. 
-Could you illustrate one of your previous trips so our readers have a better image of luxury trips offered by 360° Mongolia?
-Well, the key is to design a trip where our guests could enjoy the unique and mesmerizing landscape in private. Hence, in order to avoid crowds, we don't go to the most famous and busiest tourist destinations to the extent possible in June. It also means we seldom go to South Gobi and never to Naiman Nuur or Lake Khuvsgul during July to August. Furthermore, from mid-June to mid-August we try to avoid flies and mosquitoes in west Mongolia and Hangai areas. Our 360° wilderness camp simply deployed at carefully selected private locations. It doesn't need to be well-known destinations. It is absolutely enough if the place has beautiful landscape views where we can offer privacy. It should be noted that we can include traditional festivals in the trip if requested and, of course, the camp will always be set in a private location. 
Usually our trips start with the top floor club rooms at Shangri-La Hotel in Ulaanbaatar city. In August 2019, the trip started with a commercial flight to Dalanzadgad, Umnugobi Province. There the travelers drove all-terrain vehicles around Gobi Gurvansaikhan National Park while staying at Three Camel Lodge for a few days. From there a charter flight by Cessna Caravan to the private airfield at Ikh Nart Nature Reserve in Dornogobi Province. At the airfield they were met by camel ride transfer. Then travelers walked through the rock formations escorted by camels, exploring archaeology and wildlife such as Ibex and Argali, and stayed at 360° camp.  After a few days at Dornogobi Province, we took another Cessna charter flight to Binder village in Khentii Province where travelers stayed in another 360° camp deployed streamside the Onon River near the meadows. Then travelers explored Rashantiin Khad, Öglögch Wall and Baldan Bereeven monastery by landcruiser. The last charter flight picked up the guest's at the remote airfield near Hangal Lake where they spent the last few nights in a 360° camp which was closer to Baldan Bereeven and was moved by truck. At the end of the trip, travelers took a direct flight to the international airport and from there flew directly to their home country.   
-Due to the pandemic we hardly see tourists coming to Mongolia. What are you up to these days? 
-At the moment, I'm back to consulting. As I mentioned before, I used to consult for Conservation International, WWF and other organizations during winter times when Mongolia is in a deep freeze. We do not get many clients during the winter in Mongolia. At the moment I am doing consulting for UNDP Mongolia. It is more of a survey, and we are doing research and providing recommendations for post-pandemic tourism development. I've been lucky to be part of UNDP's research while visiting Mongolia. As the survey has not been completed I may have to stay for longer in Mongolia than I initially planned. 
In fact, it is still possible to come to Mongolia for travel but it is risky because any change in regulations related to COVID-19 might affect your travel and you might not be able to get a flight or hotel refund. The travelers would not be quarantined if they are fully vaccinated in Mongolia, but are now recommended, as everyone else, to self-isolate for two weeks. However, for sure, traveling is not about staying in one place. It is amazing how Mongolia vaccinated its population within a short period of time. It is unfortunate that another variant of COVID-19 is prolonging uncertainty around tourism and travel. I hope that Mongolia will fully open up next summer for international tourists.
However, the flow of travelers will not only depend on Mongolia. For example, if Aeroflot or Air China won't be able to re-start their flights next summer it would be difficult and expensive to travel to Mongolia. 
-Do you plan to offer trips to Sweden from Mongolia? Are there any Swedish nationals or companies operating in Mongolia?
-Not yet because there are several tour operators that offer trips to Sweden, France and other European countries. I might do it as a special trip. I was once asked to meet Mongolians who were participating in the exchange programs financed by our development organization SIDA. Also, a few years back I was invited for lunch at the Ministry of Foreign Affairs of Sweden who also invited the first Ambassador of Mongolia appointed to Sweden. 
As far as I know, there are some global Swedish companies such as Oriflame, Alfa Laval, Scania and Atlas Copco operating in Mongolia. There are not many Swedes working in Mongolia and there have always been less than 10. However, I hope we will see more and more Swedish companies and investors in Mongolia. 
-When you worked for CBI Netherlands in East Africa you used to coach tour companies. What advice would you give to tour companies struggling amid the pandemic? Do you offer consulting services to Mongolian tour companies?
-At the moment, I do not offer consulting services to Mongolian companies. Simply because I am a market player in the Mongolian competitive space.  Coaching competitors might be difficult due to the conflict of interest. 
However, I would recommend the tour companies to reconsider their terms and conditions for their travel. Generally, you usually buy the trip and make payment in advance meaning in case of cancellation, travelers hardly can get refunds if cancels late in time. This happened in Europe a lot. To illustrate, many travel agents sold their trips and paid for their customers' flights but unfortunately flights were cancelled because of the spread of COVID-19. However, airlines couldn't refund travel agents which makes it impossible to refund the customers. Tour companies need to be able to refund their customers if the situation was out of a customer's control. 
Moreover, most travelers make their vacation plans for summer during December which means Mongolian tour companies need to offer their summer trip plans from December. If you release your trips in March, April or May then the travelers will not have enough time to plan their holidays, save their money and book their flights. That means Mongolia might lose potential customers as they would not wait for Mongolia and might choose to go somewhere else. During pandemic travelers have had plenty of time for inspirational travel planning. So tour companies have only three months to release their trips for international tourists. Lastly, Mongolia should follow the social distancing rules more strictly. Even though Sweden has loosened restrictions we strictly follow social distancing. 
Last but not least, people around the world are keen on traveling to other countries and they have saved a lot of money during the pandemic so they will spend more money once they start traveling. So I hope that Mongolian tour companies will seize the opportunity.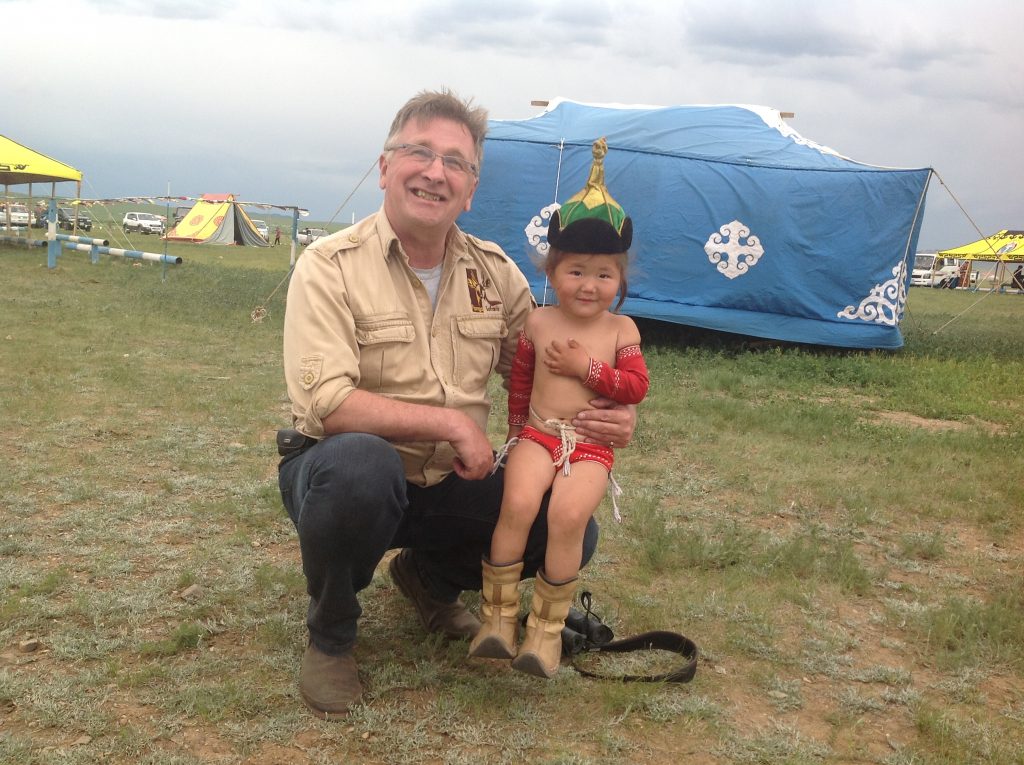 -What opportunities do you see in Mongolian tourism industry? Which countries are interested in traveling to Mongolia? 
-I think people from France are genuinely interested in traveling to Mongolia. Thus, almost every tour operator in France offers trips to Mongolia which means it is a competitive market there. I had French clients at 360° Mongolia but not that many because there are few travelers who are willing to pay a high price. Travelers from Belgium or Switzerland are more keen on buying trips from 360° Mongolia. Then, of course, according to the statistics, the number of Russian and Chinese tourists is large. But, as Mongolia does not make distinctions between types of travels, I would assume that most travelers from Russia and China come for business purposes. As a matter of fact, I had quite famous Russian clients who bought our luxury trips in Mongolia but not so many. 
-What policy measures were adopted by the Government of Mongolia to address the impact of COVID-19?
-I do not think that the Government of Mongolia offered direct stimulus or support for companies operating in the tourism industry but banks might have offered soft loans etc. As 360° Mongolia is a Swedish company, we received support from the Government of Sweden. Every tour company that applied for support from the government received a stimulus cheque for covering half of staff salaries and were able to get 70 percent of fixed cost from tax authorities. I believe that the governments around the world have an obligation to assist the travel industry because the rest of the economy is doing comparatively well, and even in some cases the companies are making more money during the pandemic.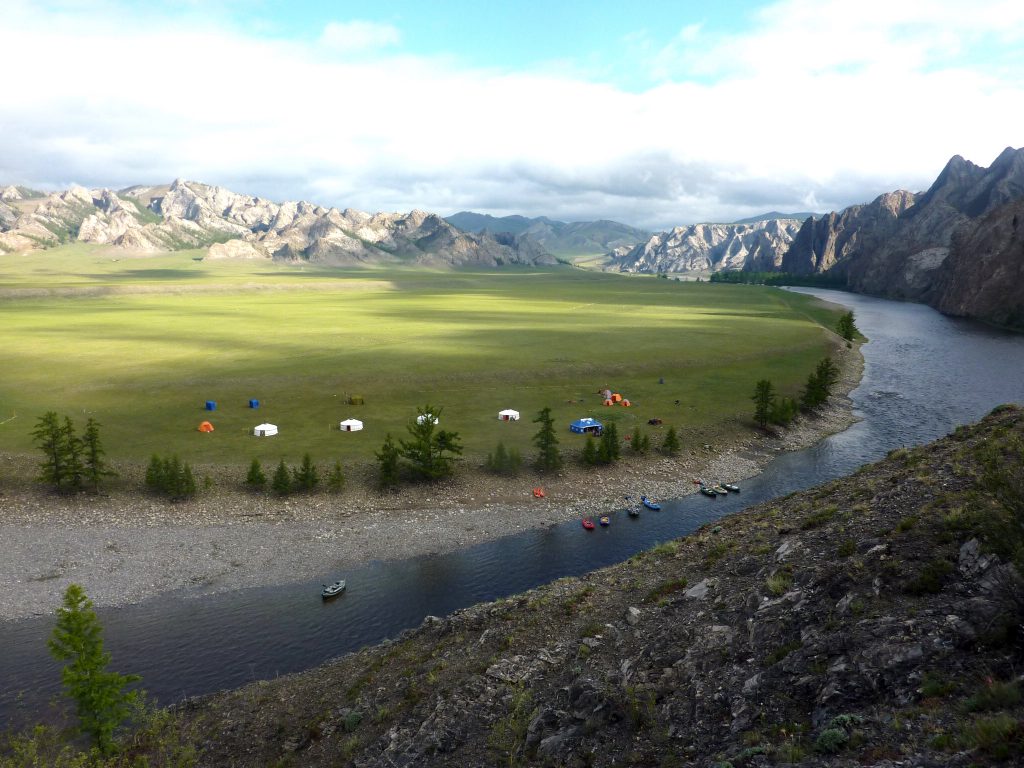 -What needs to be done to boost tourism to Mongolia?
-Tourism industry accounts for 10 percent of global GDP. In Mongolia it is 11 percent whereas in Sweden it is around 4 percent. Tourism plays a significant role in Mongolia's economy. Unfortunately, Mongolia is one of the seasonal destinations because unlike Sweden it is almost impossible to run ski trips to Mongolia as the snow tends to be fluffy and dry which makes it difficult to ski. The scope of winter tourism is quite limited in Mongolia. Yet, tourism is the 3rd largest sector in Mongolia, by contribution to GDP, after mining and agriculture.  
Hence, I would say that Mongolia does not need more tourists, or so to speak "profitless volume", in the short and medium run. In the upcoming summer season Mongolia will have smaller capacity compared to the demand. 
In tourism, we say "increasing the yield" to mean sell and offer more to the same client. In other words, make your trips more attractive, offer more value, innovative products and experiences so your client would want to stay longer and spend more in Mongolia.
The consulting for tour companies I am doing right now is focused on increasing the yields. Most Mongolian tour companies are fixated on visitor numbers rather than yield. If you have a small lake you cannot have hundreds of fishermen at the same time. It is better if you have one tourist from Europe who is willing to pay any price to fish alone in that lake. 
In addition to that the tour companies need to train their people which can be quite challenging. Since you're not operating a year around it is tough for companies to retain their human capital. That means you have no choice but to employ seasonal workers which means they might drift away or won't work for you in the next year or get a full-time job somewhere else. 
In short, the greatest potential for growth is increasing the yield. To do that you need to train your middle management so they could offer and sell more innovative products and experience to international clients. Mongolian tour companies are gradually understanding this, and adapting.