Katja Fjellström: The key ingredient of a successful startup is being prepared to pivot
Mongolian Economy Magazine spoke with Katja Fjellström, a Business Coach at Minc, about how Minc has become one of the most successful startup incubators in Sweden, how entrepreneurs can join Minc programs and what successful startups have in common. 
-Could you briefly introduce yourself to our readers?
-My name is Katja Fjellström and I work as a business coach at Minc in the City of Malmö. My main work is to provide support to early-stage founders at the programs offered by Minc. I was born and raised in Malmö and studied e-commerce at IHM Business School. In the past I have worked in the areas of sales, marketing and retail.
-What led you to pursue a career in business coaching? Would you mind telling the story behind it?
-When I was studying e-commerce at IHM Business School, I found myself deeply interested in business development. It indeed felt like a good match considering my marketing background mixed with my high interest in people. Then I saw an advertisement for a position of a business coach for students. Fortunately, I got a great opportunity to work at the University of Malmö for two years and joined Minc two years ago.
-Could you introduce Minc to our readers in Mongolia? How and why it was founded? Perhaps, you could mention some of the most successful startups from Minc.
-Minc stands for Malmö Incubator, is a startup incubator and accelerator based in Malmö , Sweden. It was founded in 2002 by the City of Malmö with the aim of supporting and nurturing early-stage startups in the region.
The idea behind Minc was to provide entrepreneurs with access to funding, mentorship, networking opportunities and resources that they need to grow and scale their businesses. Minc's location in Malmö, a city known for its vibrant startup scene, also makes it an attractive destination for entrepreneurs looking to start and grow their businesses in the region.
Over the years, Minc has become one of the most successful startup incubators in Sweden, with a portfolio of successful companies that have gone on to raise significant funding, generate revenue and create jobs.
The total number of incubator companies from Minc is approximately 250 and over 1000 startups have run through our programs since the start. Some of the most successful startups from Minc include:
(i) Orbital Systems – a company that develops and sells water-saving shower systems for homes and businesses. (ii) PåHoj – a company that invented Påhoj, a bicycle seat that turns into a stroller in a second. (iii) Apsis – an affordable and easy-to-use platform with native campaign tools for email, marketing automation, SMS, website personalization, e-commerce and more. (iv) Hövding – an airbag bicycle helmet. Hövding contains accelerometers that detect unusual movements which then deploys the airbag if the movement patterns match the profile of a crash.
Overall, Minc has played a crucial role in fostering innovation and entrepreneurship in the Malmö region and has helped put the city on the map as a hub for startups and tech innovation.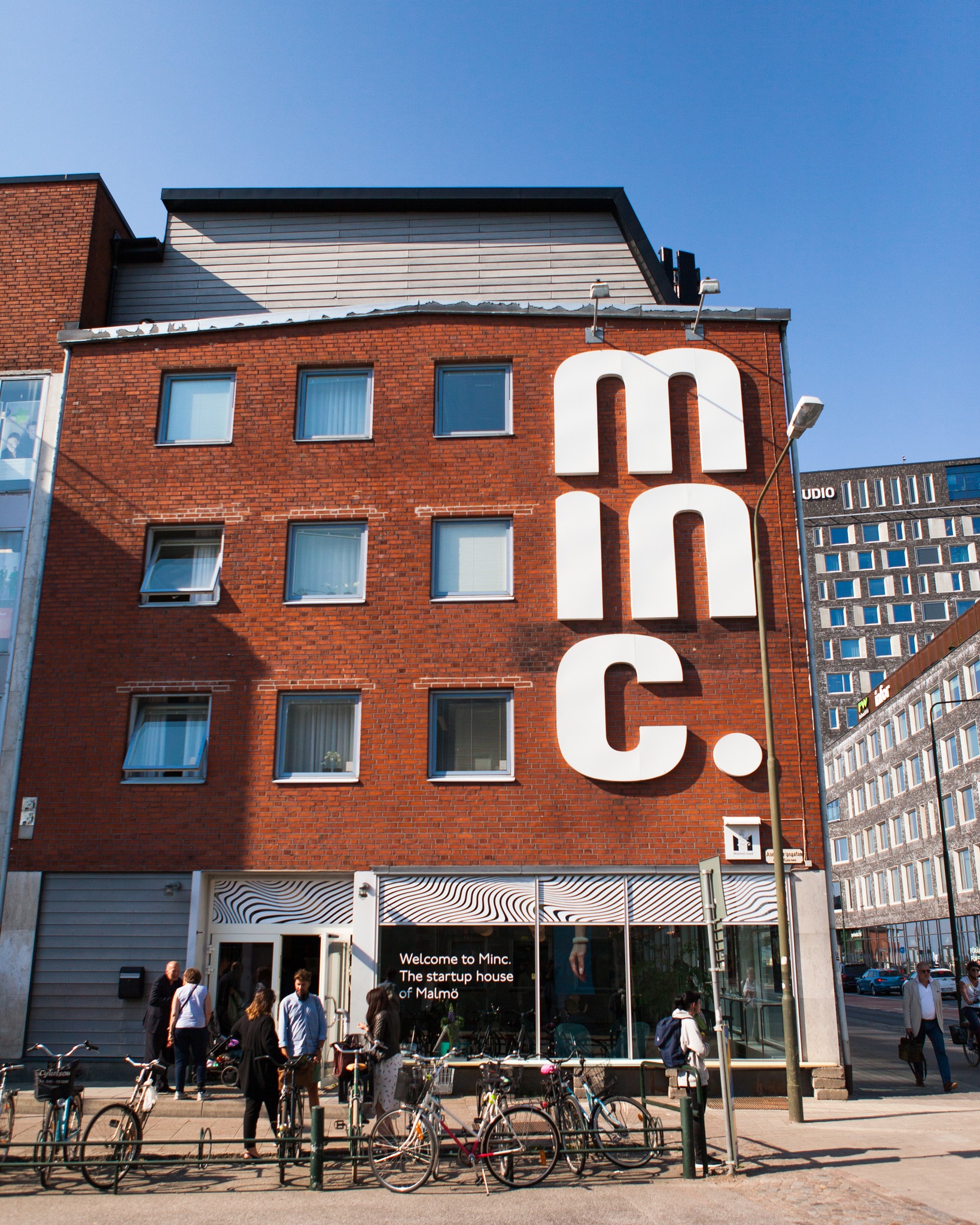 -Many of our readers are curious about starting a business in Sweden, especially in Malmö. What is the difference between "Minc Sprint", "The Incubator" and "Fast Track Malmö"? How can entrepreneurs choose the most suitable program for their startups?
-We offer different programs based on the phase you are in and decide what support we can give to the entrepreneur based on their application and in-person meeting. The sprints are run throughout the year with different themes targeting the early stage entrepreneurs. The Minc Incubator is a fixed program for startups and the Fast Track Malmö is an accelerator to raise capital that we run once a year.
-A business plan is essential for those who want to start a business but a majority of new and young entrepreneurs are intimidated by it. Do you have any tips and steps to write a good business plan?
-The first thing we discuss with an early stage entrepreneur is what problem does your business solve and who is willing to pay for your product or service. You should dive deeper into your potential market and customers before jumping into your actual business plan. We recommend starting with a model called NABC to break down your idea and know where to start.
-Let's say, I am a recent graduate who decided to start my own business here in Malmö and contacted you. What tools can Minc provide to help me validate my business idea?
-If you are a student in Malmö or it has not been longer than six months since you graduated then you can get coaching from the student innovation hub Drivhuset which is a non-profit foundation situated at Malmö University. They have specific programs designed for idea development. Thus, we usually suggest reaching them out first and after that, we can see if we have a suitable sprint you could apply for. However, it all depends on the phase of your business idea and if you are a solo entrepreneur or a team.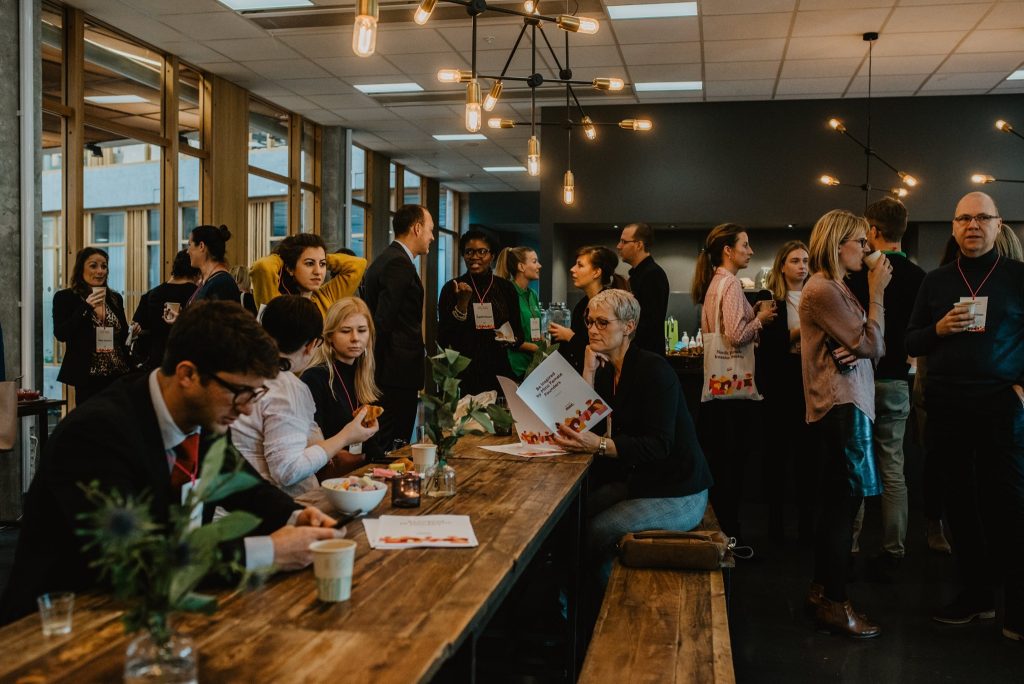 -Does Minc also cooperate with national and governmental agencies such as the Swedish Jobs and Society Foundation (NyföretagarCentrum) or the Swedish Tax Agency?
-Yes, we collaborate with Nyföretagarcentrum and many others including Almi, Level, Hetch, Krinova, Malmö University, Lund University, Venture Labs, Ideon and Drivhuset. I could say that we have a broad network and collaborate with almost all the stakeholders in the ecosystem of the region in various ways.
-According to the Municipality of Malmö, people from 186 different countries live in Malmö. Thus, I would assume that you have worked with entrepreneurs from various countries. In terms of starting a business (including license, permits and paperwork), do non-Swedish or non-EU/EEA entrepreneurs face obstacles and challenges?
-In the Minc house, we have approximately 40 nationalities and our main working language is English. I would say that starting a business without a Swedish social security number is not quite easy, but other than that I don't think that our non-Swedish entrepreneurs face any difficulties in that regard.
More importantly, I think that not your nationality but your persistency and willingness to test and adapt to new insight along the way will likely determine your success.
Please note that most of our programs are offered only to startups from southern Sweden.
-Minc manages the co-investment company called Fast Track Capital (FTC). How does it work and who can pitch their business idea to get investment from FTC?
-FTC is financed by both private and public investors and is an exclusive opportunity for startups in programs at Minc and Ideon Innovation, another incubator located in southern Sweden. Among the startups at Minc, 40 percent are founded by women which is quite unique. The ambition is to continue increase both the number of startups founded by women and investments in them. Apart from the money, FTC offers valuable workshops and networking for business angels, VCs and startups.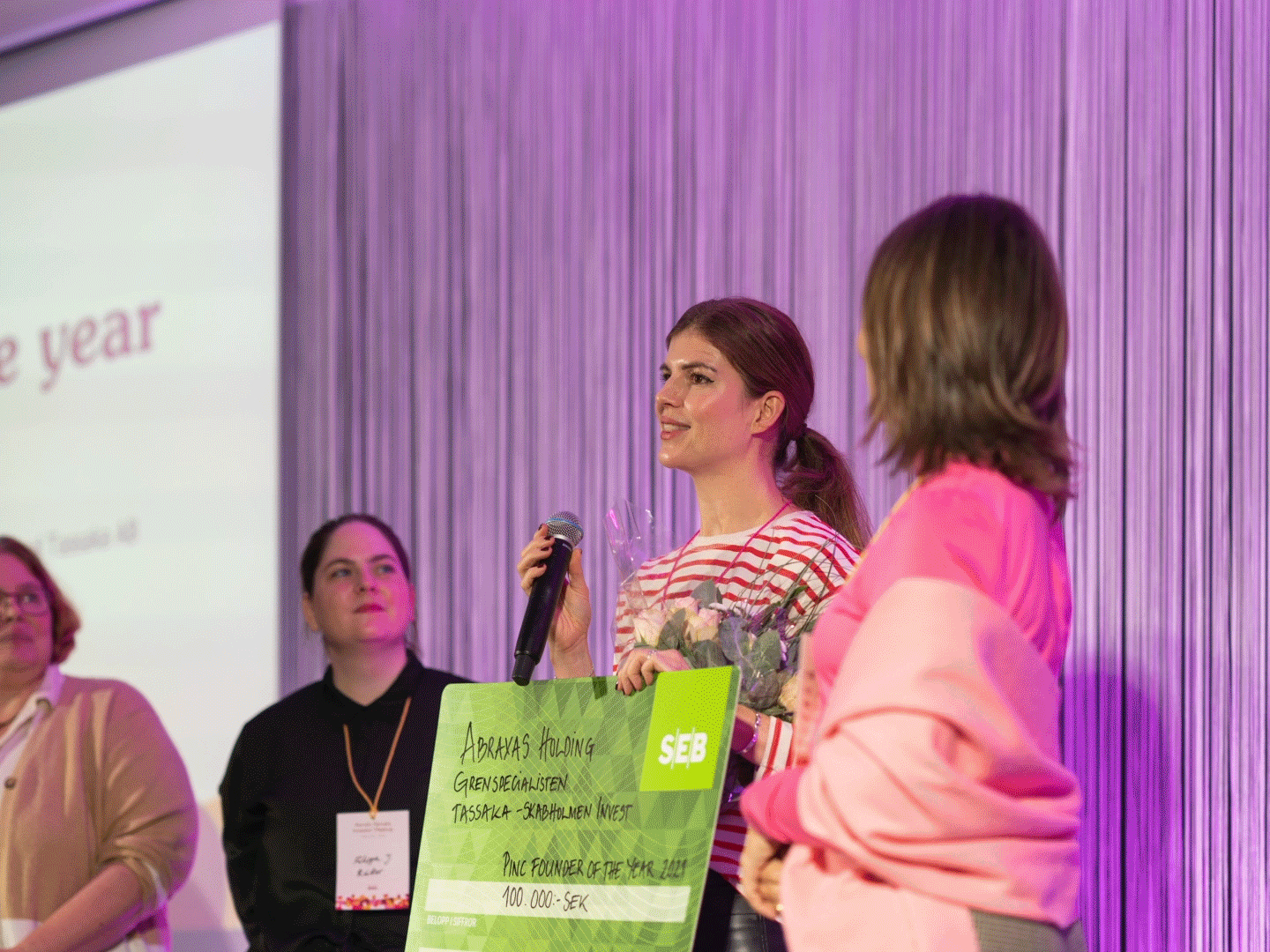 -The 2018 study by OECD economists showed that the three-year survival rate for startups was 74 percent in Sweden. What do you see as the main reason for startup failures? What are the most common mistakes among startups?
-In overall, to become a successful startup, it requires careful planning, strong leadership and a willingness to adapt and pivot your business when needed. Startups need to understand their target market, have a clear value proposition and build a strong team that is able to execute their strategy. They also need to manage their finances carefully and again, be prepared to pivot if their original strategy fails to work.
-How does a day in the life of a business coach look like?
-My work looks different from day to day and that is what I love about my job. Sometimes I host events, have individual coaching sessions and projects, hold workshops and learn as much as I teach which is fulfilling and gives me joy.
-Minc has recently celebrated its 20th anniversary. Are there any upcoming events we should be aware of? Do you have a weekly or monthly event for the public?
-We have a big event coming up in May which is Nordic Demo Day. It is an invite-only event for connecting top Nordic startups with top-tier VCs through pitches, deal rooms, dinners and networking events. We also host a weekly community breakfast that is highly appreciated.