P.Marinelli: We appreciate everything in our partnership, but the most important thing is human cooperation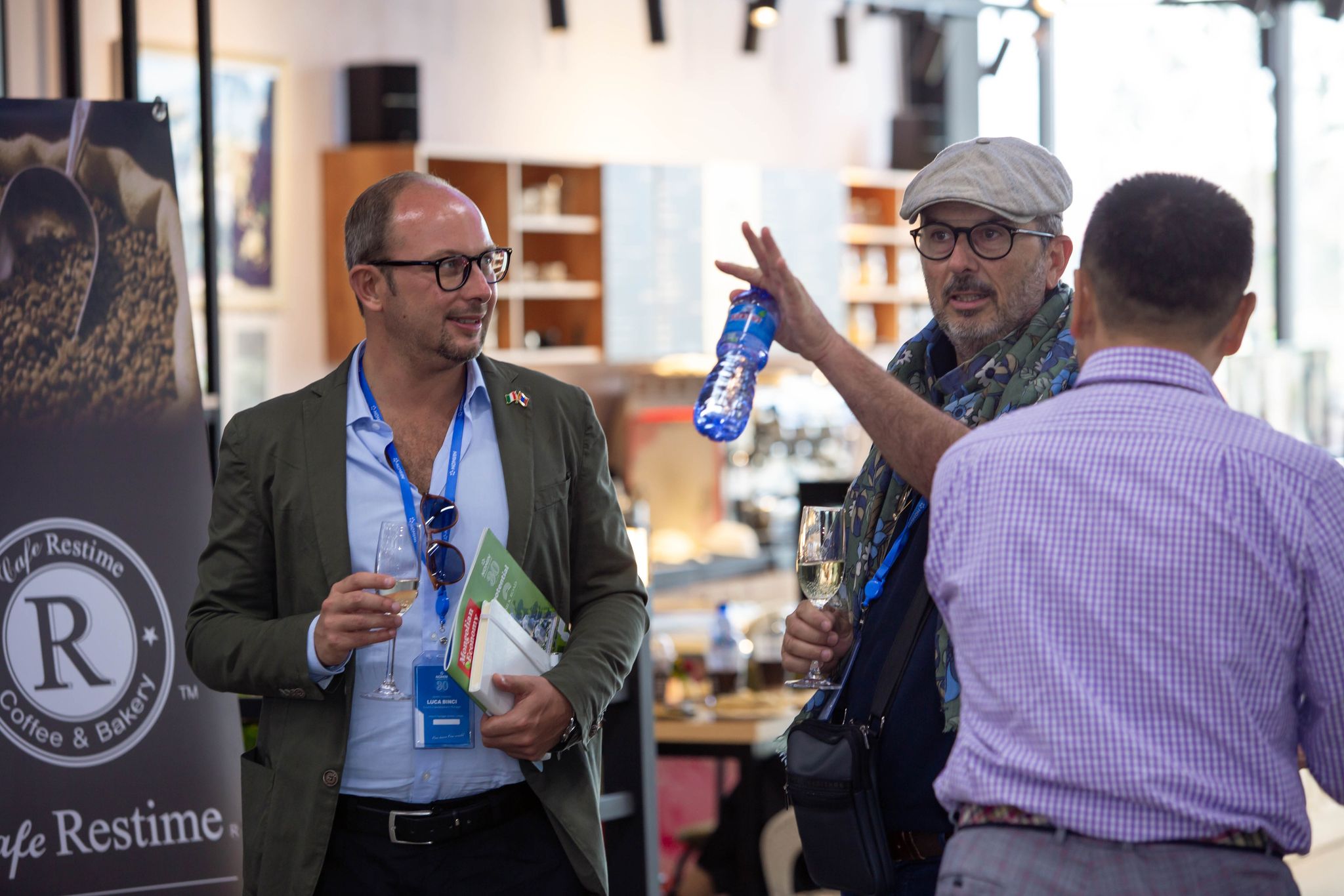 "Mongolian Economy" spoke with Pierluigi Marinelli, Sales Director & Chief Development Manager of TEDDY S.P.A of Italia about their partnership with Nomin and the Mongolian market in general.
– First of all, please tell us about your fashion group, one of the leading companies in the European clothing market.
– Teddy Group is a fast fashion company that was established in 1961 in Remini, Italy. Since then, it has been operating in the clothing, underwear, and accessories market, marketing 5 brands, through over 600 directly operated or franchised single-brand stores and a wholesale distribution that reaches over 90 countries around the world. Our brands include Terranova, Rimascimento, Calliope, Kitana, and QB24 for clothing and accessories for men, women, and children.
We are working every day to fulfill more and more the needs of our customers, making our brands on the top list of their preferences, and facing the challenges of business digitalization and sustainability.
"Without ambition one starts nothing, said the philosopher R. W. Emerson: enthusiasm must be revived every day, and we try to do it by supporting and promoting a relationship and a constant dialogue among the over 3,000 Teddy collaborators.
– Many Mongolians know and wear Terranova and Calliope, two of your group`s most famous brands. Please tell us how these brands set a foot in Mongolia, meaning how your partnership with Nomin started.
– First of all, we operate in more than 40 countries. We are happy to go to a country that we call a border country. It means that country is very far from Italy and there is something to do. For example, we opened shops in East Europe, for example, the Czech Republic, Slovakia, and Yugoslavia in 1992 and that made us one of the first Italian companies to operate in the region. Then we moved to Russia, Kazakhstan, Kyrgyzstan, and Mongolia.
As for Mongolia, our shops were opened eight years ago which means it's not yesterday. First of all, we wanted to find the people who care about Italian and European fashion especially young people and the young generation. For them, price is very important, Secondly, in Mongolia, the duty and VAT was not so high. I think the government made a good decision in this regard because low taxes is a good way to attract foreign companies. If the country has a low duty and VAT, it means that we can reduce the price of the goods. By reducing the cost of the goods, the number of our customers will become increase.
And especially in a country like Mongolia where people can spend a lot of money on fashion, if we arrive at a low price we can have much more customers.
This is what we thought and that was what happened. With that in mind, we set a product price that fits really well for Mongolian customers.
– You visited Mongolia nine years ago and this is your 20th time in Mongolia. What changes have you seen in terms of the behavior and tastes of Mongolian customers during these years?
– Well, during these nine years, I ever noticed big changes in this country, especially in Ulaanbaatar. The city is developing very fast. And with the development of the city, in my opinion, there are also changes in the habits and cultures of the people living in UB.
So our customers living in Ulaanbaatar, are much more informed and aware of international companies and brands in general. In our case, they are much more conscious than before in terms of their spending and buying habits. At the same time, I should say that the Mongolian people are very, very proud of being Mongolian citizens, so they are very interested to preserve their traditions and their culture.
I noticed that this mix between history, culture, and modernity is creating a nice balance in Mongolia.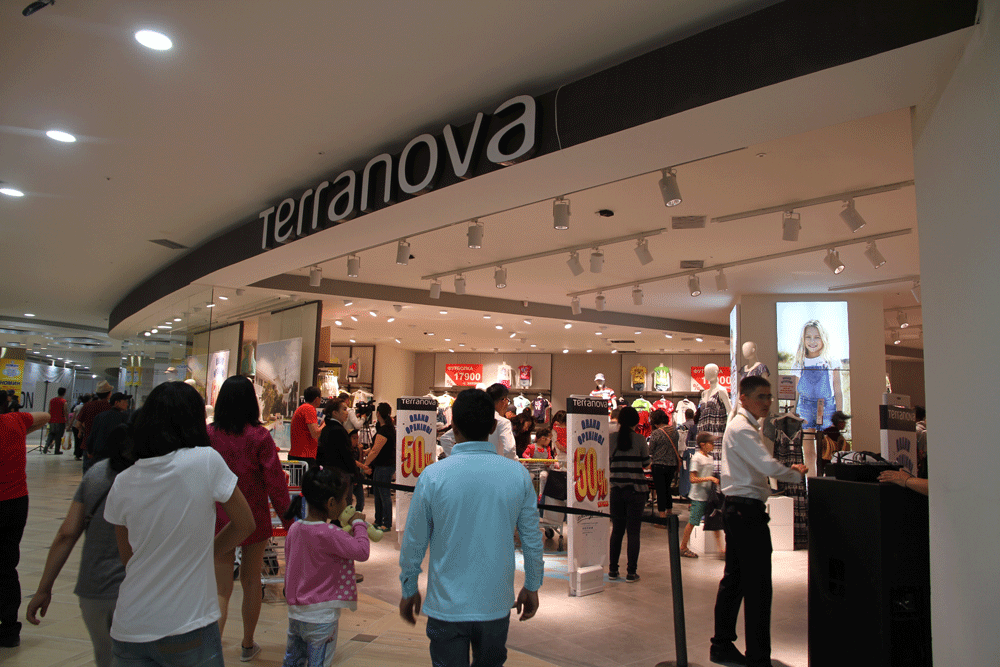 – What do you think about the business environment of Mongolia? What were the challenges or advantages you have encountered so far in Mongolia in terms of doing business?
– I think the advantage is the Mongolian people who want to see new products, and new things, because until a few years ago, they did not have the chance to have such a huge selection of products or services as happened to other customers from other countries in the world. So, these represent a big advantage in general for the business and for international companies, because if you have a good product, Mongolian customers will like it.
On the other hand, from the point of view of the customers, in my opinion, there are no difficult things. What is a bit too difficult is to reach Mongolia, because it's a bit far away. Transit time and shipments are not so easy, but if a company is able to afford this, then there is a market. The population of Mongolia is not huge, but they are interested to see new products and international brands, so, there is big potential.
As we mentioned before VAT and duty are low. This means there are business conditions to help foreign companies to come into Mongolia and invest. And then the last thing but is important.
There are some very big and serious local companies like Nomin with whom you can make a partnership and so professional and so well established that if you make a partnership with them, you have all the good conditions to make a proper business in Mongolia.
– How do you see your partnership with Nomin in the coming years? What Mongolian customers could expect from your brand?
– We have been working with Nomin for eight years. We appreciate everything in our partnership, but the most important thing is human cooperation. We think that to find a serious company and serious people, like the Nomin, is not easy. In Italy, we say a table with 10 legs, which means that you can build anything on top of such a table. Likewise, our company appreciates the long-term relationship. And with Nomin, we feel that that is the way to do business.