Tamura Eriko: The new international airport is expected to start its operation from July 1, 2021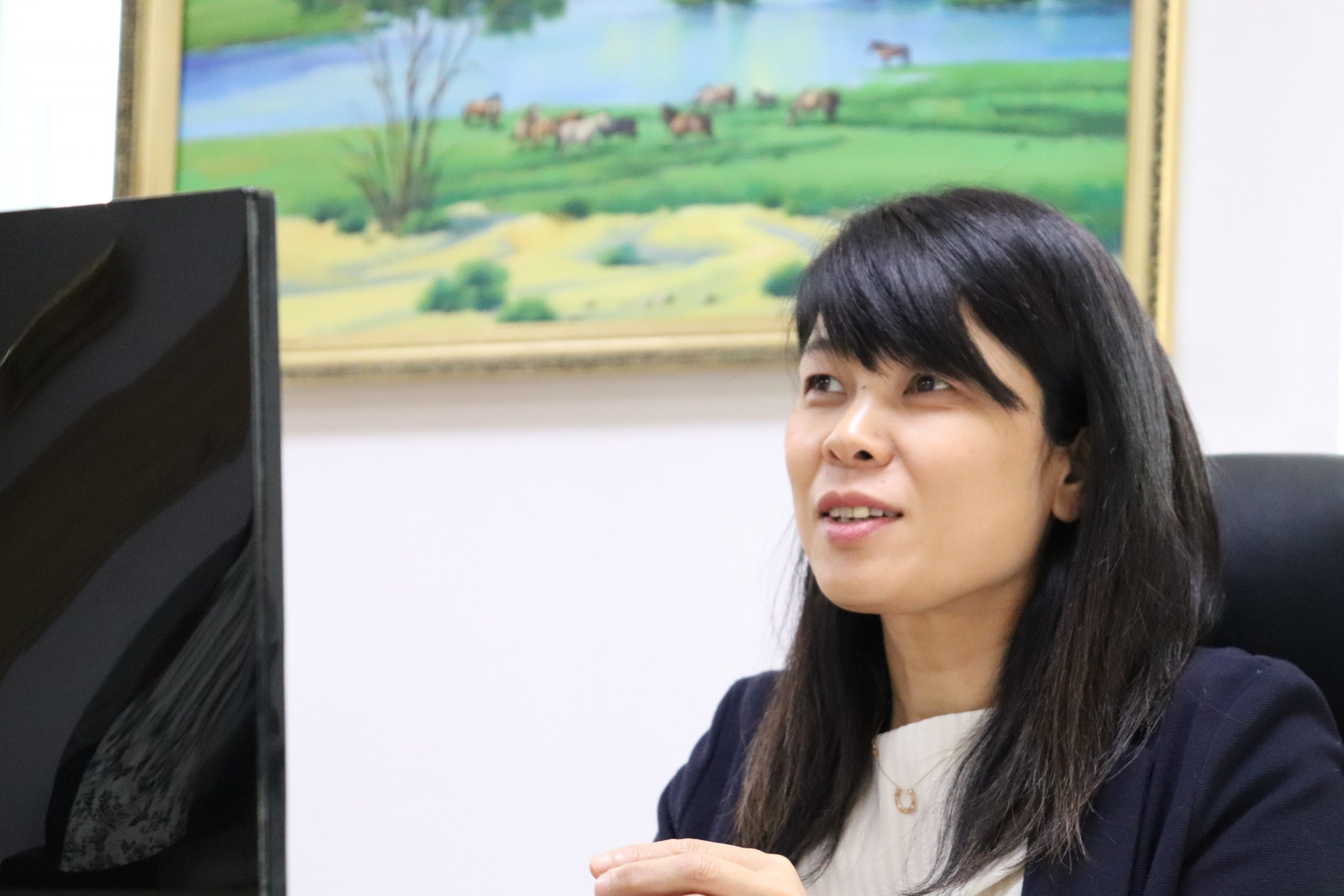 Mongolian Economy magazine spoke with Tamura Eriko, Chief Representative of the JICA Mongolia Office about JICA's operations, MonJa Startup Accelerator Program and other ongoing projects. 
-The Government of Mongolia is planning to lift its border restrictions and open up air travel from May 1, 2021. When do you think the new international airport will start its operations? 
-The Prime Minister of Mongolia, the Ambassador of Japan and other high-ranking Mongolian officials visited the new international airport on March 6, 2021. The current Prime Minister seems to be interested in the development of surrounding areas and also I heard that he intends to build a sports complex near the new airport. JICA was responsible for the construction of the airport and has been providing technical assistance for human resource development to enhance the operations of the new airport. From September 1, 2019, the operation and management of the airport were handed over to a Mongolia-Japan joint company called New Ulaanbaatar International Airport (NUBIA) LLC. As far I know, the Prime Minister of Mongolia plans to start the operations of the new airport from July 1, 2021. Hence, airline companies will have to start moving to the new airport. However, for doing so, the domestic airlines that are facing severe financial difficulties due to limited air travel might require financial assistance from the Government of Mongolia. 
-On November 5, 2020, JICA signed a loan agreement with the Government of Mongolia to provide the COVID-19 Crisis Response Emergency Support Loan up to 25 billion yen. Can the Government of Mongolia use the loan to support our domestic airlines? 
-As long as the loan is used for COVID-19 response and measures and not for other purposes such as military defense, the detailed spending is up to the Government of Mongolia. That means it is technically possible to provide financial assistance to domestic airlines.
It is important to note that the loan was for Mongolian citizens so that the Government of Mongolia could provide stimulus checks for individuals and subsidies to small and medium enterprises to help to mitigate the effects of the COVID-19 pandemic.
Last year Government of Mongolia has successfully contained the spread of COVID-19 in the country. However, the national health system is still vulnerable and several strict measures have caused negative socioeconomic impacts. As you know Government of Mongolia has announced the main countercyclical expenditure programs in March and May 2020 respectively, and this loan program will support the implementation of these actions.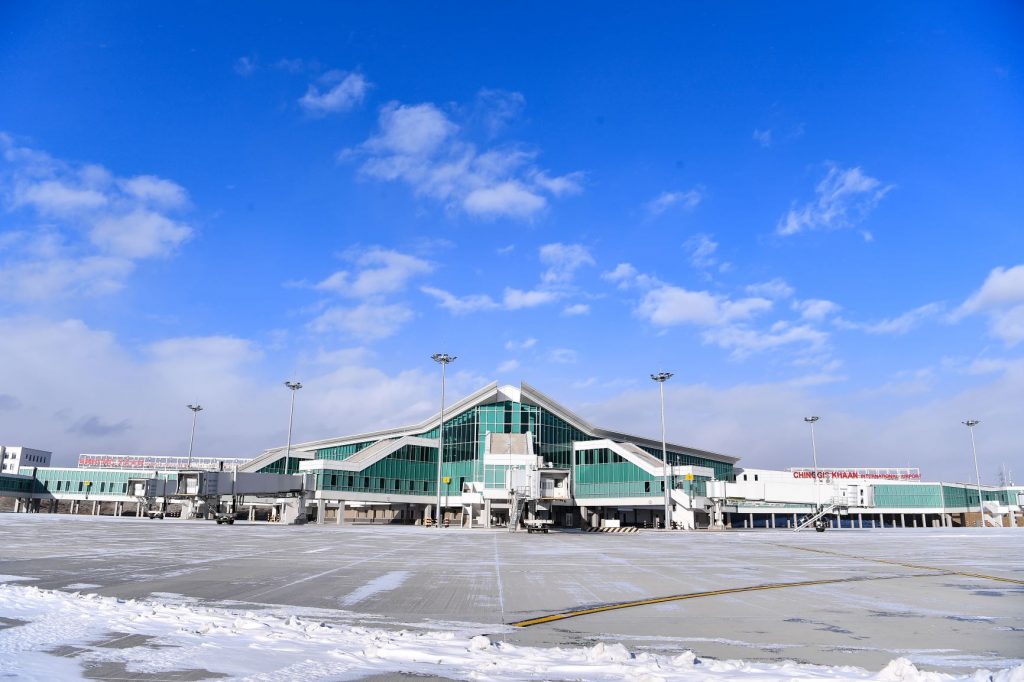 -How do you ensure that the loans are used for the intended purpose? 
-We disbursed the loan worth 25 billion yen to the Government of Mongolia in December 2020 and requested Mongolia's Ministry of Finance to submit monitoring reports on the progress of the achievements above-mentioned Government programs. JICA has received the first report in January 2021. 
-How many countries have received the COVID-19 Crisis Response Emergency Support Loan? Could you tell us how do you decide whether to give the loan or not? 
-It is certainly less than 20 countries. As the Chief Representative, I am truly glad that Mongolia was able to receive the COVID-19 Crisis Response Emergency Support Loan. I believe the Government of Japan makes the decision to provide loans to other countries by taking the relationship with that country into account. These emergency loans were mostly provided to neighboring countries that have a strong relationship with Japan such as Indonesia, Cambodia and India. 
-There are many Japanese university graduates working in Mongolia. Even some of them are working in Japanese companies operating in Mongolia. How do you cooperate with the Japanese University Graduates Association of Mongolia (JUGAMO)? 
-Before the pandemic outbreak, JICA and JUGAMO have been discussing the possibilities of cooperating in the future. So far, we have not organized any joint events or activities yet. We hope that cooperation with JUGAMO will turn into a reality in the near future. 
At moment, there are around 3,200 Mongolian students studying in Japan. China, Vietnam and Nepal are ranked highest by the number of students in Japan but if you take each countries population ratio into account Mongolia will be ranked highest. 
-Could you tell us about the MonJa Startup Accelerator Program for businesses emerging during the COVID-19 outbreak? Will this program available in the next year? 
-Over 130 companies and startups applied to the MonJa Startup Accelerator Program and we have selected four companies that offer solutions to social issues amid the pandemic. The selected startups are ASAP Care, Zochil Technology, Bagshiin Tuslah, and Crowd Asset. Three of them will receive funds worth USD 30,000 and the other one company will be mentored. The company that created Bagshiin Tuslah app has many Japanese university graduates working there. Furthermore, we plan to organize a networking event in order to bridge Mongolian and Japanese startups and companies in May 2021. 
I am not sure if the program will be available in the next year. I would say it will depend on the results and effectiveness of the program. In fact, Mongolia-Japan Center offers business courses such as strategic management, marketing, financial management, human resources management, production management in the Mongolian language. I heard that the fee of the business courses are relatively cheap compared to other educational centers. Our experts from JICA give lectures at Mongolia-Japan Center as well. At this moment, the center only provides online courses due to the COVID-19 restrictions. They also hold online networking events for Japanese companies that want to recruit workers from Mongolia and companies that want to do business in Mongolia.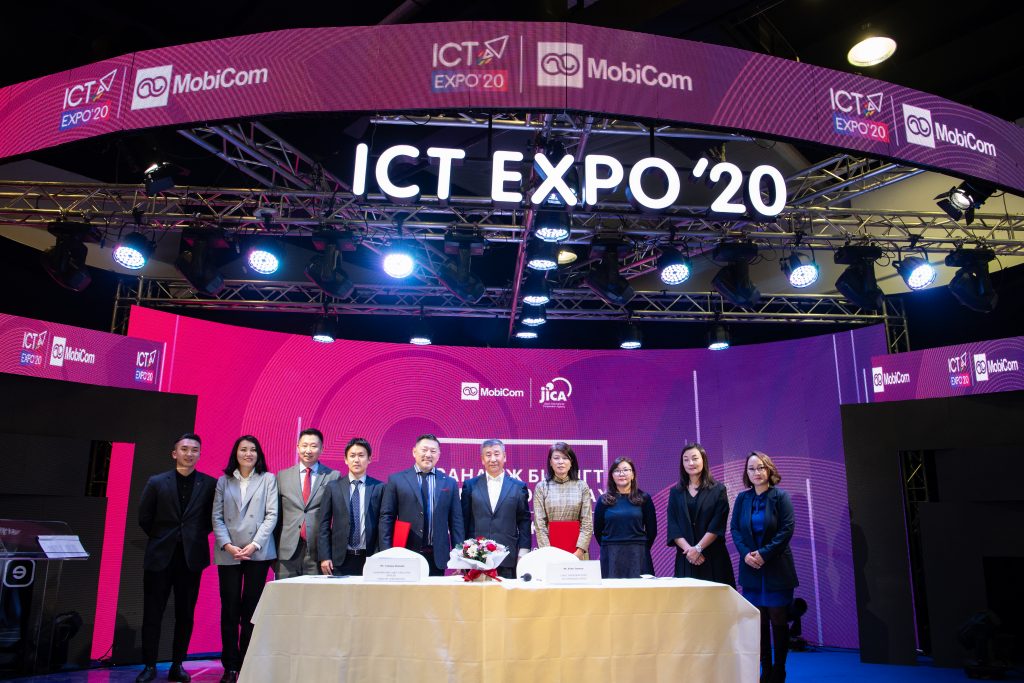 -I heard that JICA plans to conduct a startup eco-system survey in Mongolia. Could you tell us more about the survey?
-Mongolian youth are active and eager to start their own business. However, the startup environment is not mature enough in Mongolia. Hence, we want to learn about the startup environment and current issues by conducting a survey and provide the necessary support for startups in Mongolia. 
-Do you organize events or programs where Mongolians can volunteer freely if they wish to? 
-Actually, we are planning to start a national volunteer program in the ger area. Currently, we are waiting for approval from JICA's head office. Usually, JICA sends Japanese volunteers but they are unable to come to Mongolia due to COVID-19. Thus, JICA Mongolia Office intends to recruit three volunteers who will work in the ger area to implement our projects.
-In the next year, Mongolia and Japan will be celebrating the 50th anniversary of diplomatic relations. What activities and events are you planning in relation to the 50th anniversary?
-The year 2022 will be a very remarkable year as we will be celebrating the 50th anniversary of Japan-Mongolia diplomatic relations, the 30 the anniversary of the JICA Overseas Cooperation Volunteer (JOCV) to Mongolia, the 25th anniversary of the JICA Mongolia Office and the 20th anniversary of the Mongolia-Japan Center. We are going to have joint and separate events and activities in the upcoming year. 
During a pandemic, it is almost impossible to make plans ahead. At this moment we do not have a specific plan for the celebration but If possible we definitely want to organize offline events in Mongolia. We might have a business conference for Mongolian and Japanese companies, events for promoting tourism between Mongolia and Japan. Also, Mongolia-Japan Center will hold their annual event for providing information about Japanese Universities. Every year, around 15 Japanese universities and 1,500 Mongolian students participate in the event.  
-How do you advertise the projects implemented by JICA? 
-Recently, we made a short video showing the activities of Japanese volunteers in Mongolia which was broadcasted last week. We usually create 10 to 15 minutes long videos and TV programs to introduce JICA's activities in Mongolia. Furthermore, JICA's staff members go to universities and give lectures about JICA's activities and have discussions with students. It is an honor to say that JICA financed the construction of four schools which have been completed by February 2021. These schools have barrier-free facilities for the disabled. 
-What are the main ongoing projects? 
-JICA has nearly 60 on-going projects in Mongolia. Our projects are focused on three areas namely (1) sound macroeconomic management and strong governance, (2) environment-friendly and balanced economic development, (3) realization of an inclusive society. We also give special importance to projects related with private businesses such as (i) Project for the new Tax law enforcement by strengthening the capacity of implementation of the Mongolian Tax Administration, (ii) Data Collection Survey on the promotion of administration based on Big Data/ AI, (iii)  Project for Capacity Building of the Capital Markets Phase 2 and  (iv) Project for Enhancement of the Fair Competition Environment Phase 2. 
With regard to the Project for Capacity Building of the Capital Markets, we are working with the Financial Regulatory Commission of Mongolia to strengthen the capital market and regulations. In Mongolia, companies heavily rely on bank loans thus we want to promote initial public offerings. 
Recently, under the Project for Enhancement of the Fair Competition Environment in Mongolia (Phase 2), JICA and the Mongolian Authority for Fair Competition and Consumer Protection (AFCCP) released a comic book for the general public about competition law (which is available online only in the Mongolian language). On top of that, the current Law on Competition of Mongolia is not clear and creates uncertainty among companies and regulating authorities. Thus, we are assisting AFCCP with amendments to the Law on Competition and inspector's capacity building. The experts at the Japan Fair Trade Commission provide online training and teach about key Japanese laws and legislations on the competition for the AFCCP. As far as I know, the AFCCP plans to submit the draft law on competition to the Parliament before their spring session. We hope that the amendment will bring more clarity to companies and competition authorities.
Each year around 320 Mongolians including students for participating in the 1,000 Engineer Program go to Japan for training.
Mainly civil servants participate in our programs but we also have few programs for the private sector. For instance, as the agriculture sector is a crucial sector for the Mongolian economy, milk and dairy companies from Mongolia went to Japan to learn about how to produce safe and quality products and visited Japanese dairy factories.
-Japanese have a more plant-based diet than Mongolians. What do you think about the meat-based diet in Mongolia? 
-I love eating khorkhog. On the other hand, it is difficult to find healthy and nutritious food in stores in Mongolia. That is why nutrition has become a big issue in Mongolia. As a matter of fact, JICA is implementing the Project for Formulation of Master Plan on the Agricultural Value Chain (MONMAP-AVC). The project aims to reduce Mongolia's dependence on imported goods, especially in winter, by ensuring sufficient food production and stable supply and also by deploying adequate cultivation techniques and quality control. Our team in charge of the MONMAP-AVC is working from Japan and communicates with the Ministry of Food, Agriculture and Light Industry using online means. You will be able to find more detailed and updated information from their Facebook page (JICA.MONMAP.AVC). I hope that our project will enable Mongolian companies not only to meet the domestic demand but also to export their livestock and agricultural products to other countries. 
-JICA incorporates climate change considerations into its projects. For instance, JICA supports the promotion and implementation of renewable energy through fund investment. Are there any ongoing projects that are focused on reducing GHG emissions in Mongolia? 
-We have a project called "Capacity Development to Establish a National GHG Inventory Cycle for Continuous Improvement". Since the preparation of the GHG inventory is required on a regular basis under the UNFCCC, it is important that Mongolia strengthens its inventory systems. Thus, JICA is helping the Government of Mongolia in establishing an inventory in the energy sector. 
-How many people from Japan work at JICA Mongolia Office? How long can a temporary assignment last? 
– Now, we have 12 Japanese and 20 Mongolian staff in our JICA Mongolia Office. Before the COVID-19 pandemic, around 150 to 200 Japanese including temporary staff, experts, volunteers and lecturers used to work in Mongolia on JICA's projects. If I remember correctly, the longest assignment lasted for five years and the shortest around a week or so. 
-Could you tell us how the Embassy of Japan is involved in JICA's projects or how the Embassy cooperates with JICA in Mongolia? 
-JICA is the implementing agency of Official Development Assistance (ODA) based on strategies set out by the Ministry of Foreign Affairs. Hence, not JICA but the Government of Japan provides loans to Mongolia. JICA sometimes reports the progress of JICA's projects to the Embassy of Japan which is the head of the ODA Taskforce in Mongolia. 
JICA and the Embassy of Japan do not have regular meetings but sometimes I report the progress of current projects to the Embassy of Japan. Our next meeting will be about Mongolia-Japan hospital which is the first university hospital in Mongolia. It is expected to serve as a base for healthcare personnel development and post-graduate training for health professionals.